Apple's  iOS 17 & watchOS 10 release today marks the beginning of our pre-season, in what has become a September tradition. We finally feel the winds of winter 🌬️, after a full summer of tinkering with new stuff.
It's the beginning of an exciting row of news and updates to come throughout the next few months, just to tease a little 😉. And here's what's new on Slopes, since the last time you stepped into fresh pow.
Major Update: Brand New Watch App Experience
The Apple Watch App gets a significant update in form and features. The new UI focuses on larger fonts and glanceability, making reading the main stats easy.
Swipe through data with the Digital Crown while you record, expanding views of the different stats, highlighted with custom backgrounds. The Nearby Friends screen also adopts the new OS design language.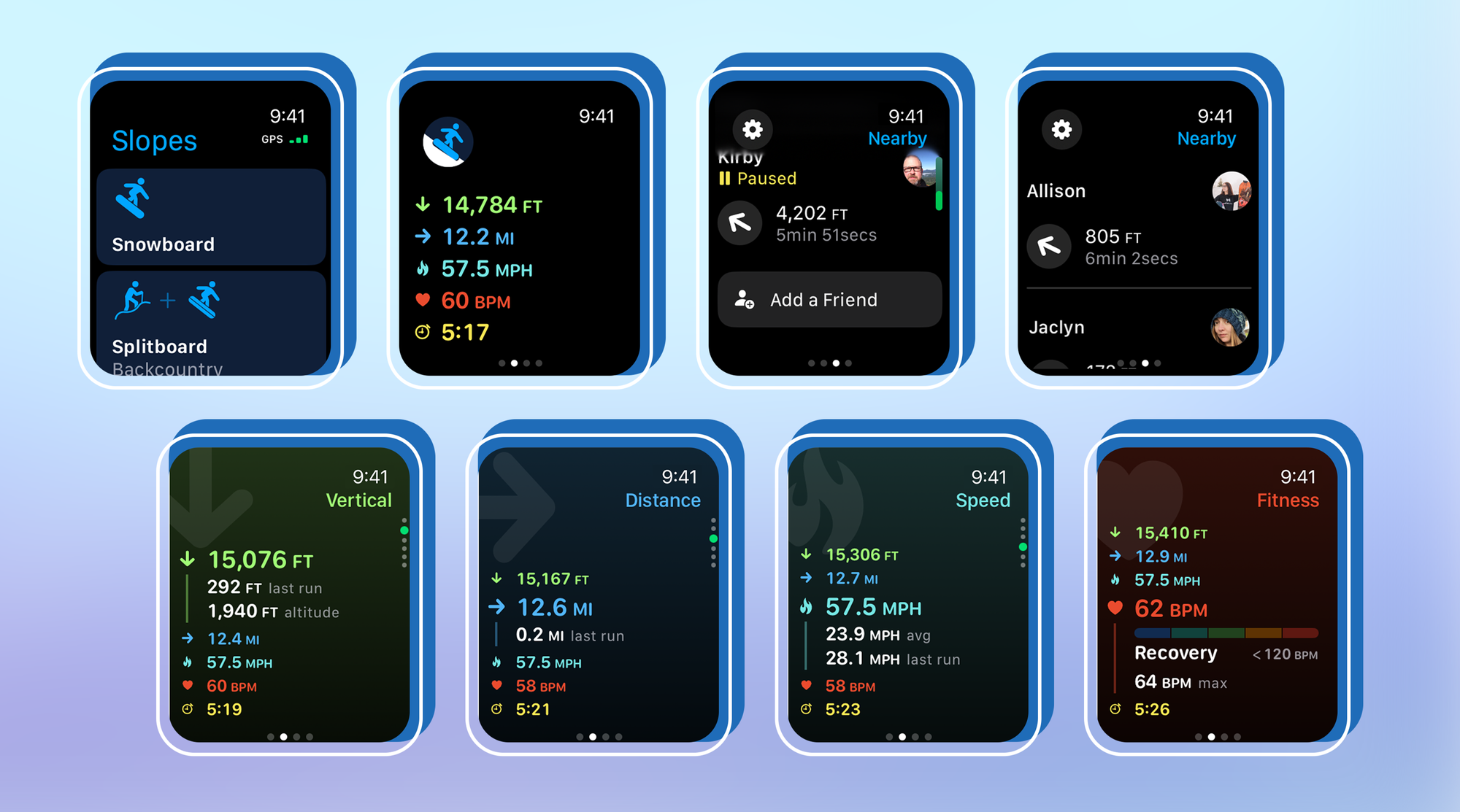 And you can now send your "add me as a friend on Slopes" link to people via the Watch app.
New, faster, start recording screen for both iPhone and Watch
Don't worry about picking what resort you're at. Select your activity type, and Slopes will figure out everything in the background (even what resort you're at, assuming you have cell reception). You can choose skiing, snowboard, monoski, splitboard, sit-ski, telemark, and more.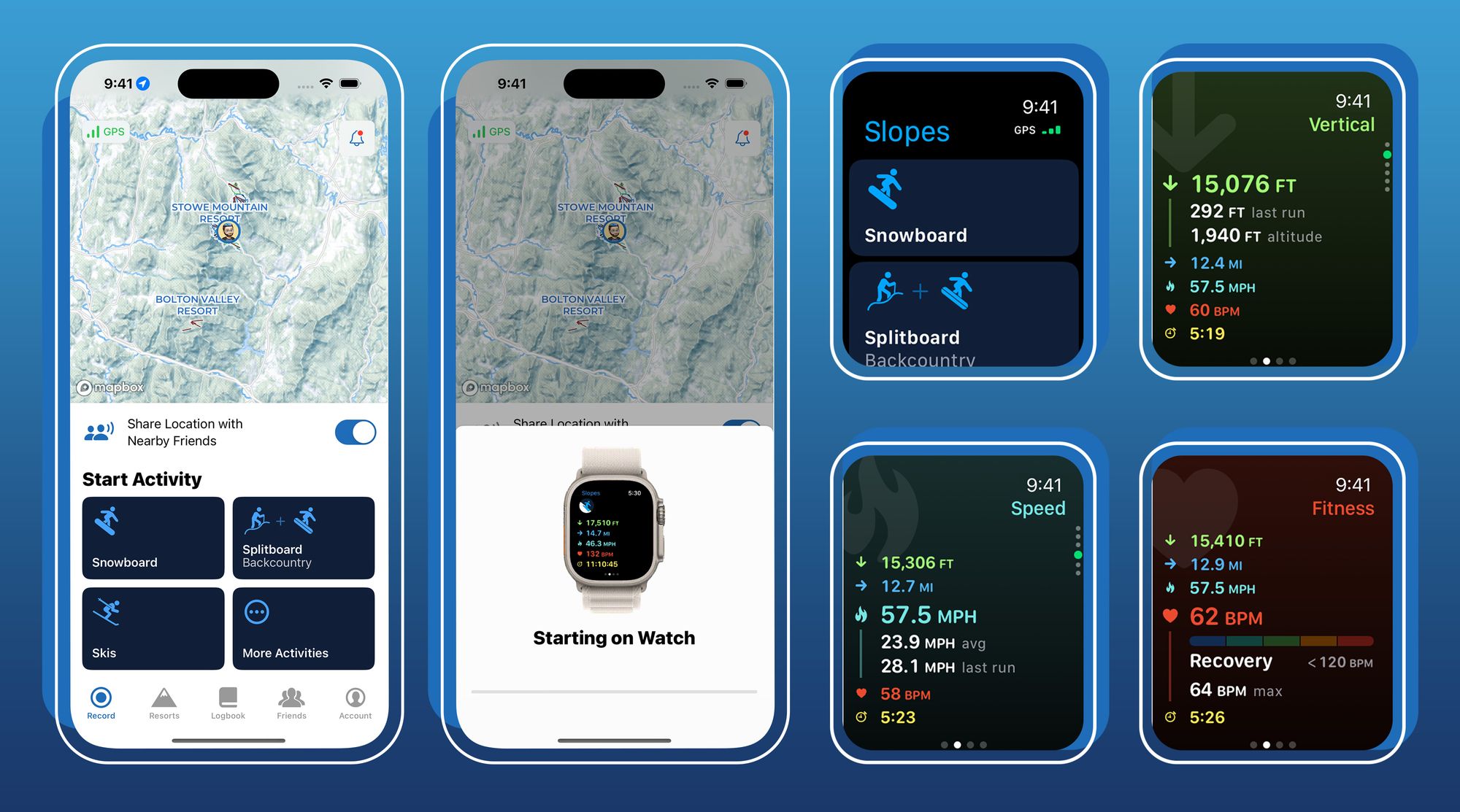 It's also more apparent how to set it as a backcountry activity, where you want credit for the uphill touring/skinning.
Device Continuity: Slopes on iPhone can now control the Watch App
If you try to start a recording via phone and you have the Watch app installed, it'll automatically start it there for you. You can pause-resume-finish recordings on your Watch via iPhone, too.
While recording on Watch, a Live Activity automatically starts on your iPhone (requires iOS 17 + watchOS 10).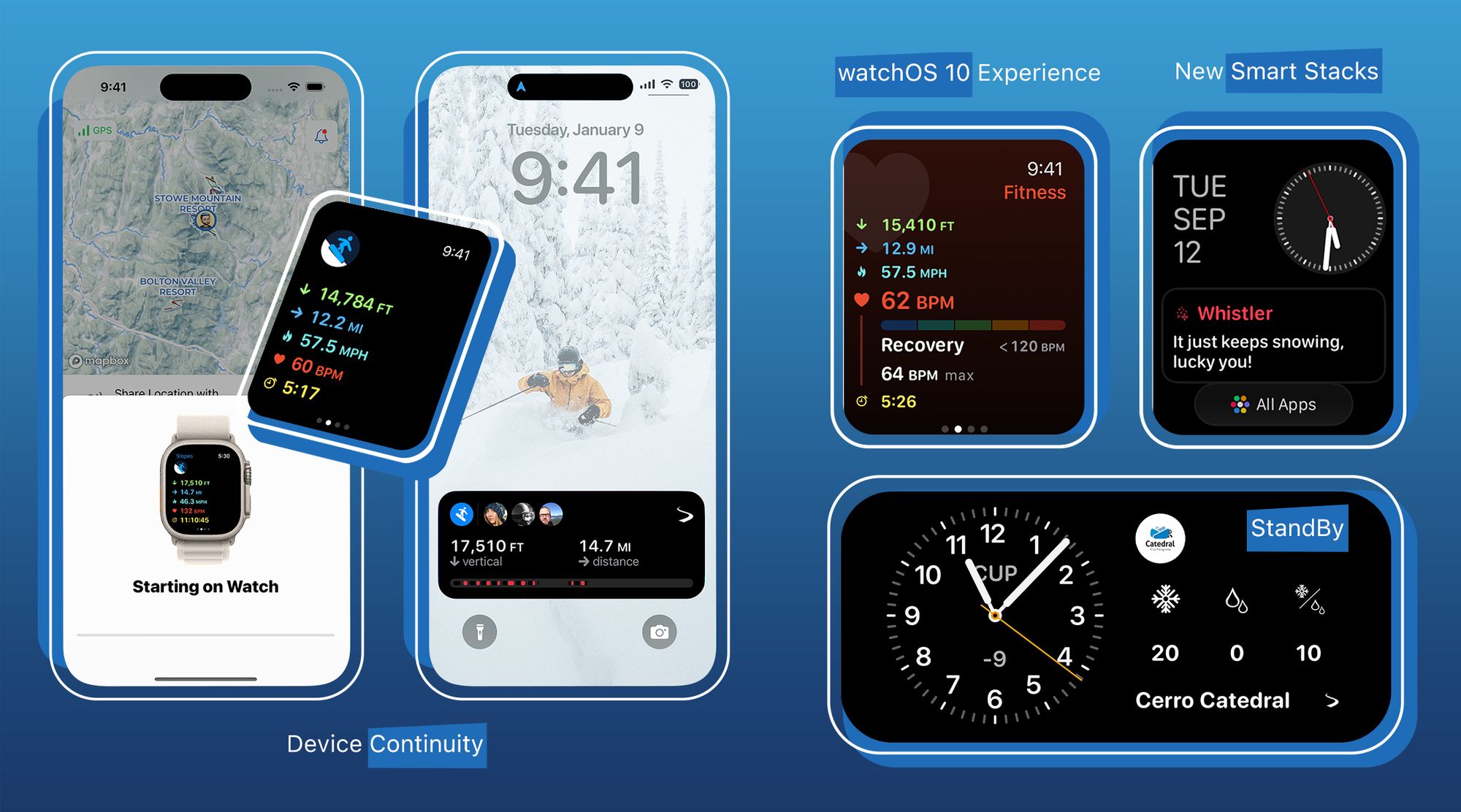 Other News on iOS 17
It might be a little early, but when the snow comes... the StandBy Mode on iPhone and Smart Stacks on Watch are great ways to keep your eyes on conditions at your favorite resort. Wake up in the morning and get a nice preview of what's going on, by setting up Slopes widgets in StandBy and Smart Stacks.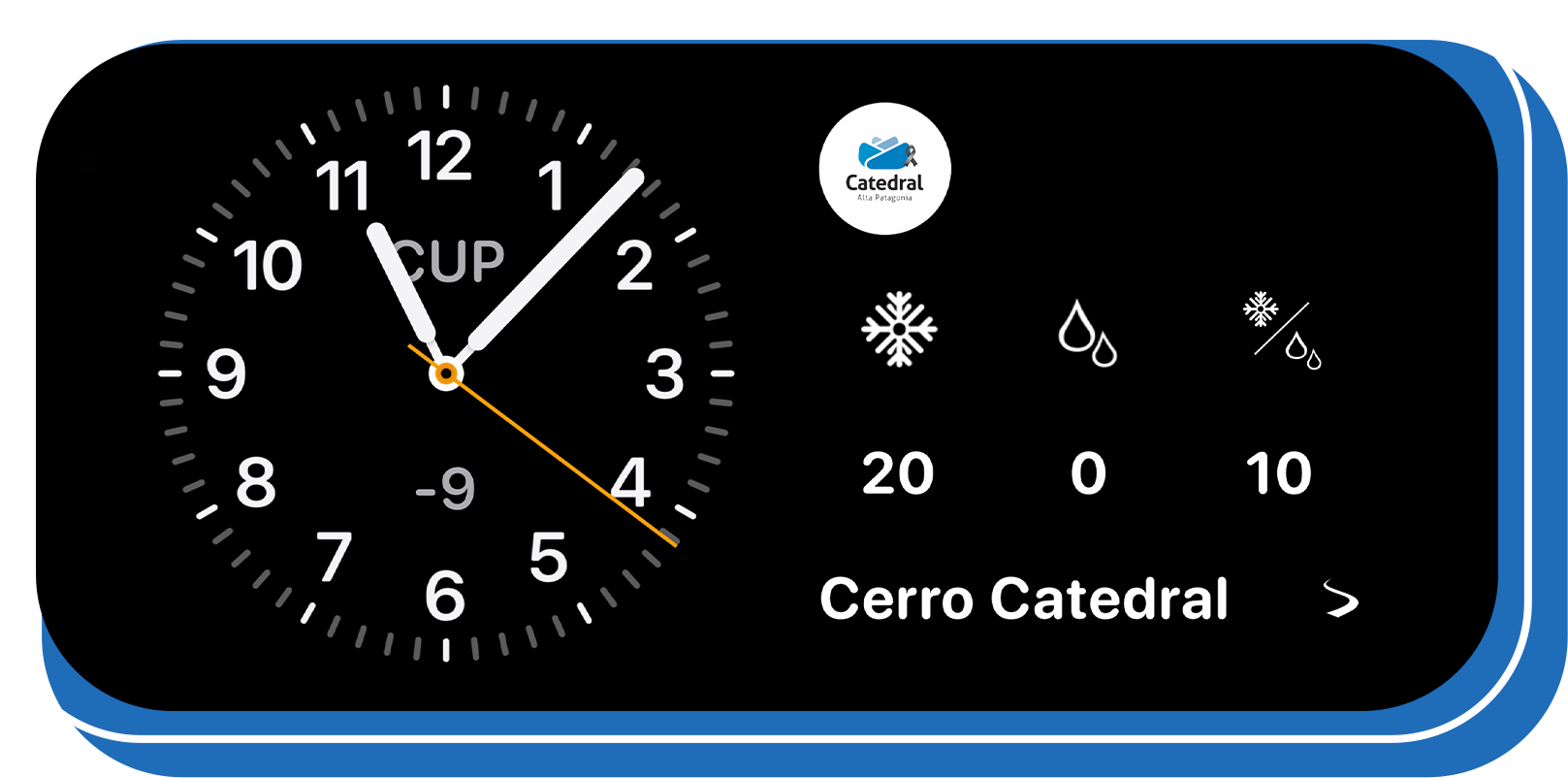 There's more to this update, like using your Memoji in Slopes! You can now pick your contact card picture as your avatar. We'll let you discover it all while updating to the latest version 🔄.