Engineered on the inside for life on the outside, Garmin products have revolutionized life for adventurers, athletes, and outdoor enthusiasts everywhere. And if you're a regular Garmin device user, you know it. With a solid lineup of GPS smartwatches, loaded with sports, health, enhanced battery life, and robust lifestyle features, Garmin is truly designed for wherever life takes you. Snow adventures included!
As of this season, Slopes teams up with Garmin, so you can see your ski lines on snowy mountains, replay your day on interactive timelines, and enjoy all the features you love in Slopes, while keeping (just) your Garmin on your wrist.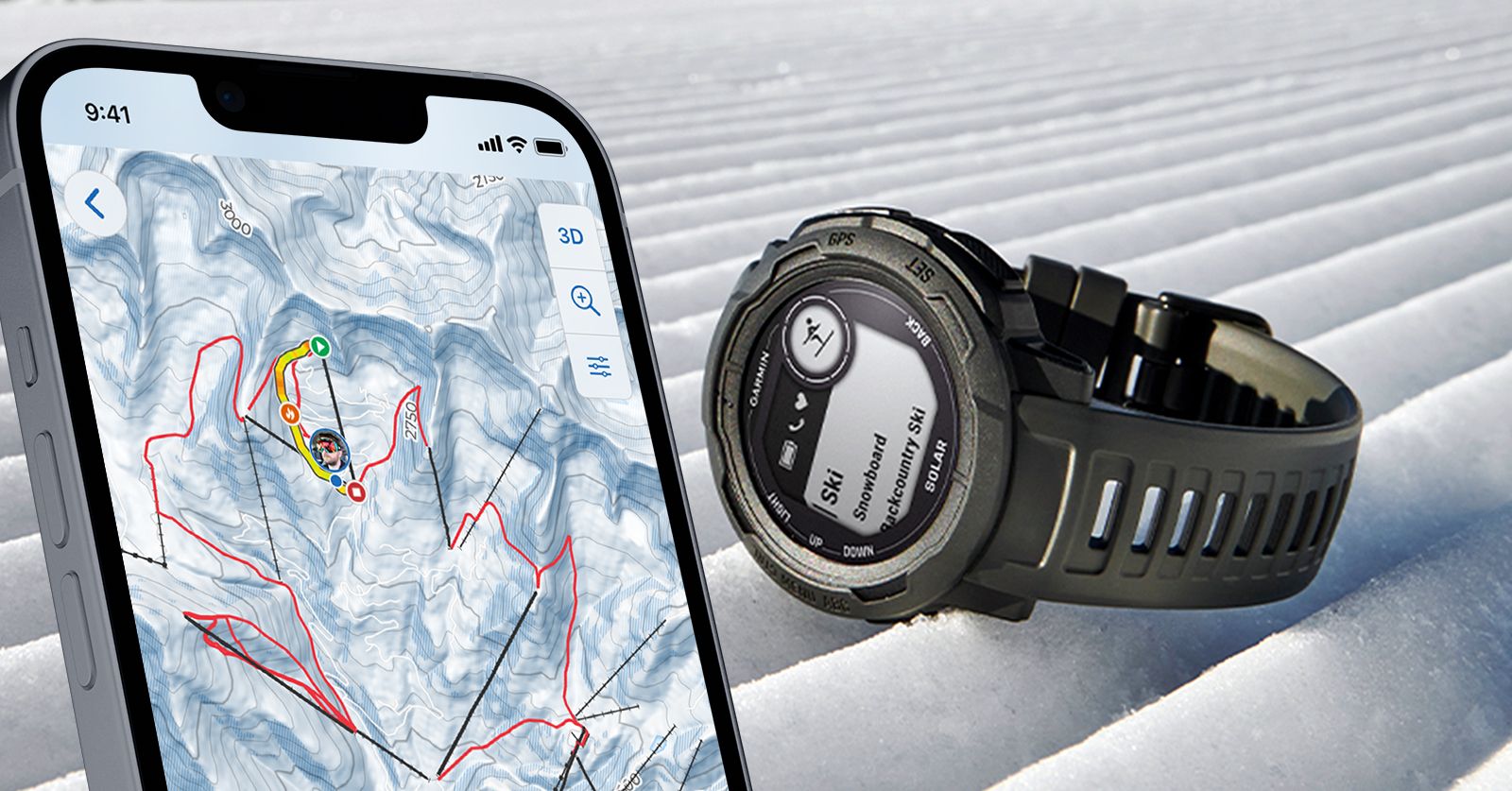 No need to record from your phone anymore (unless you're riding with friends and you want the "Find Me" feature active). You get more battery life to scroll through TikTok and Instagram, not to mention that the GPS accuracy might be improved.
How does it work?
Your Garmin Connect and Slopes accounts can be linked, and Garmin Connect Autosync allows you to automatically sync activities to Slopes.
After completing the one-time authorization in your Slopes account, we've made sure the last 5 years of your Garmin snow history will be imported (ignoring any duplicates of data already in Slopes).
Update Slopes to the latest version (App Store, Google Play).
Head to Account Settings -> Online Integrations to get started.
Tap on Import from Garmin -> Connect.
You'll then be taken to a web page to sign into your Garmin account.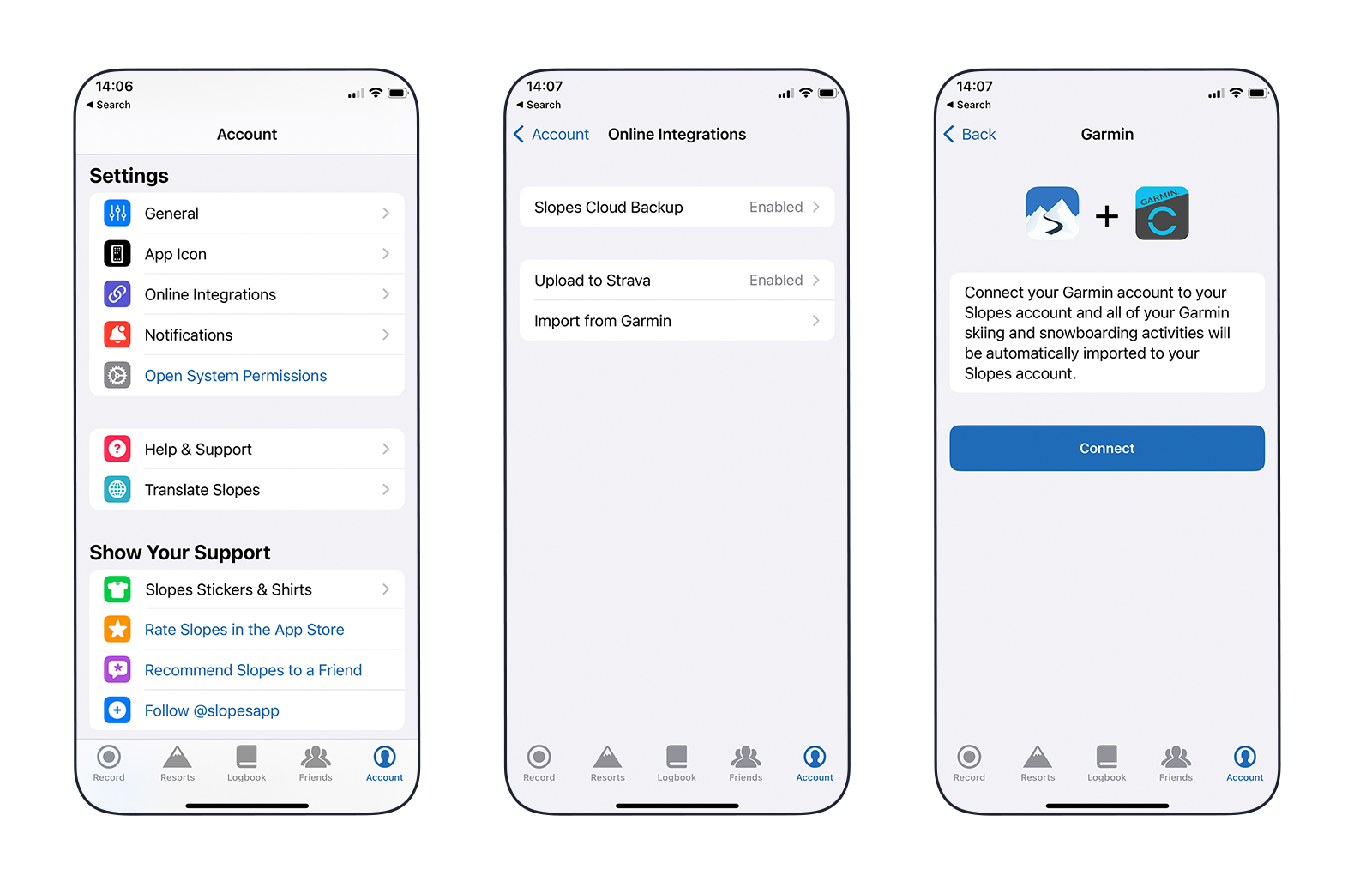 Next time you're on a ski trip, simply use the Garmin ski or snowboard activity on your Garmin smartwatch (we recommend fēnix or Instinct for snow sports).
All completed activities uploaded to Garmin Connect will instantly sync to Slopes, so you can streamline your ski adventures. And when you sit down to apres with your friends, open up Slopes and your day-of data will magically appear. Review your performance, see your day and your friends on interactive replay maps, compare stats and runs  - we heard boasting goes quite nicely with an IPA ;).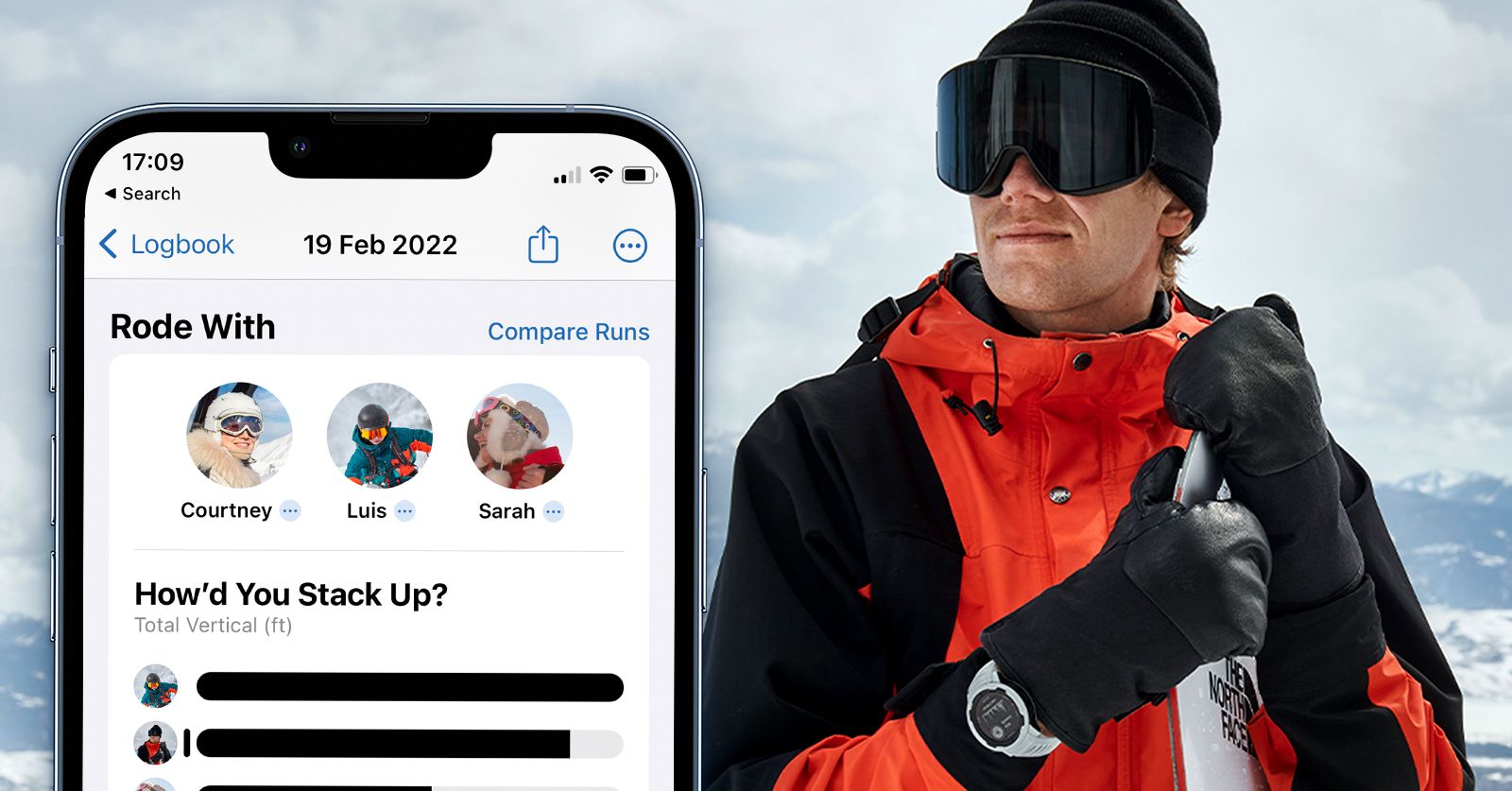 NOTES:
Garmin records the details of each downhill run using the auto run feature, which automatically records new runs based on your movement. On the ride up, your device will pause the timer during chairlift rides. As soon as you start moving downhill, the timer will restart. As lift data is not recorded in Garmin Connect, it will not be visible in the Slopes app either, and stats will be based on active run time only.
Activities recorded directly with Slopes do not sync back to Garmin Connect.