With Slopes there's no need to take your gloves off. And we mean it. It started with Smart Recording, followed by Siri Shortcuts support.
But there's always been one little bugbear... You're in the ski lift, and you can't help sneaking a peek at your stats for the day... just for a moment, to see how many runs before a b̶e̶e̶r̶ break, how much vertical or downhill you've done for the day.
And we think that Apple reaaally loves us, because with the new iOS 16.1 Live Activities release... PROBLEM SOLVED! Now you can track your progress in real-time, with stat previews directly on your Lock Screen. No need to take your gloves off!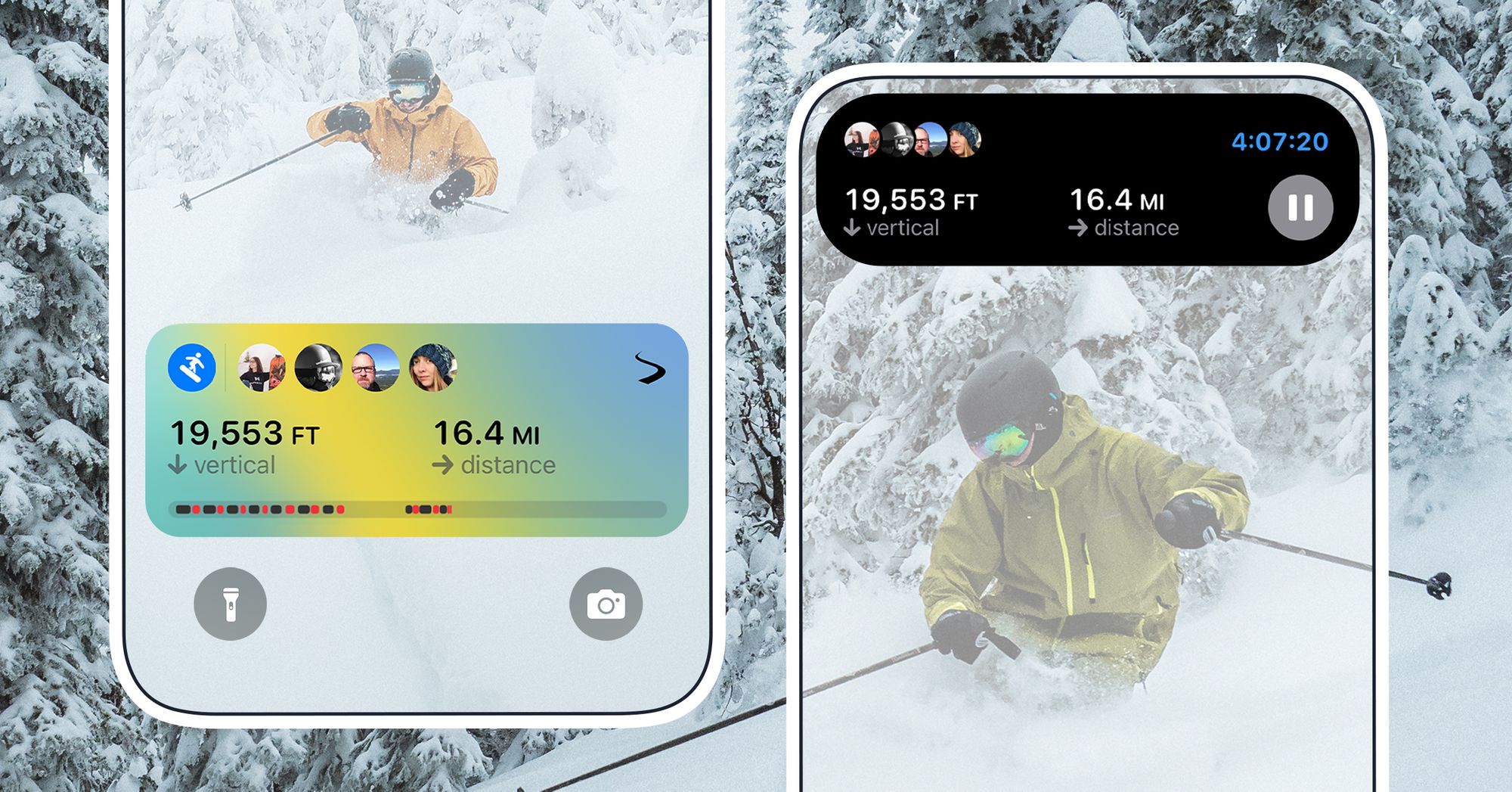 What's New in Slopes 2022.13?
Live Activity support: see how your day is going without unlocking your phone! From your Lock Screen you can see two customizable stats about your day, who else is riding at the resort, and the timeline of your day.
Yes, we took the Live Activity one step further, and we made it CUSTOMIZABLE for you. So you can pick the stats that matter most to you, being vertical, distance, speed, number of runs, and more.
Dynamic Island support. On iPhone 14 Pro models Slopes will live up in the Dynamic Island. It's so much easier to check stats and nearby friends at a glance, or pause-resume when taking a break.
All is left now is to update your iPhone to the new iOS 16.1 release, update Slopes, and off you go... or wait! We also need to pray for snow 😉🌨️.