There's no big snow in town yet, but in preparation for a Triple Dip La Niña (that sounds fancy 😮😜), you can get your iPhone ready for the winter!
Following the latest iOS 16 release, Slopes comes directly to your Lock Screen, with the perfect set up for every snow-eater. Keep tabs on your favorite resort, on Snow Forecast and Resort Conditions, effortlessly!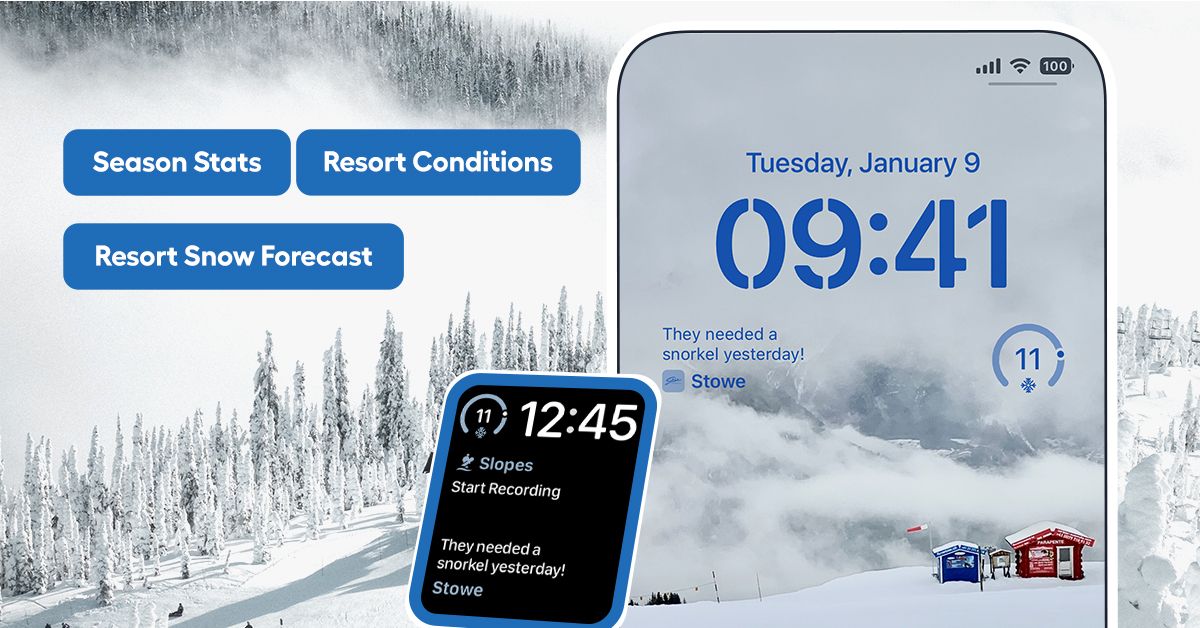 Pick up your phone and it's all on your screen, no need to unlock it: what's the real-time snow conditions, as ranked by fellow skiers in the resort, or how much snow is gonna fall in the upcoming days.
And once you hit the slopes, there is also the Season Stats widget, to give you bragging rights in front of your friends, and to keep you motivated throughout the season.
Setting up your phone for the winter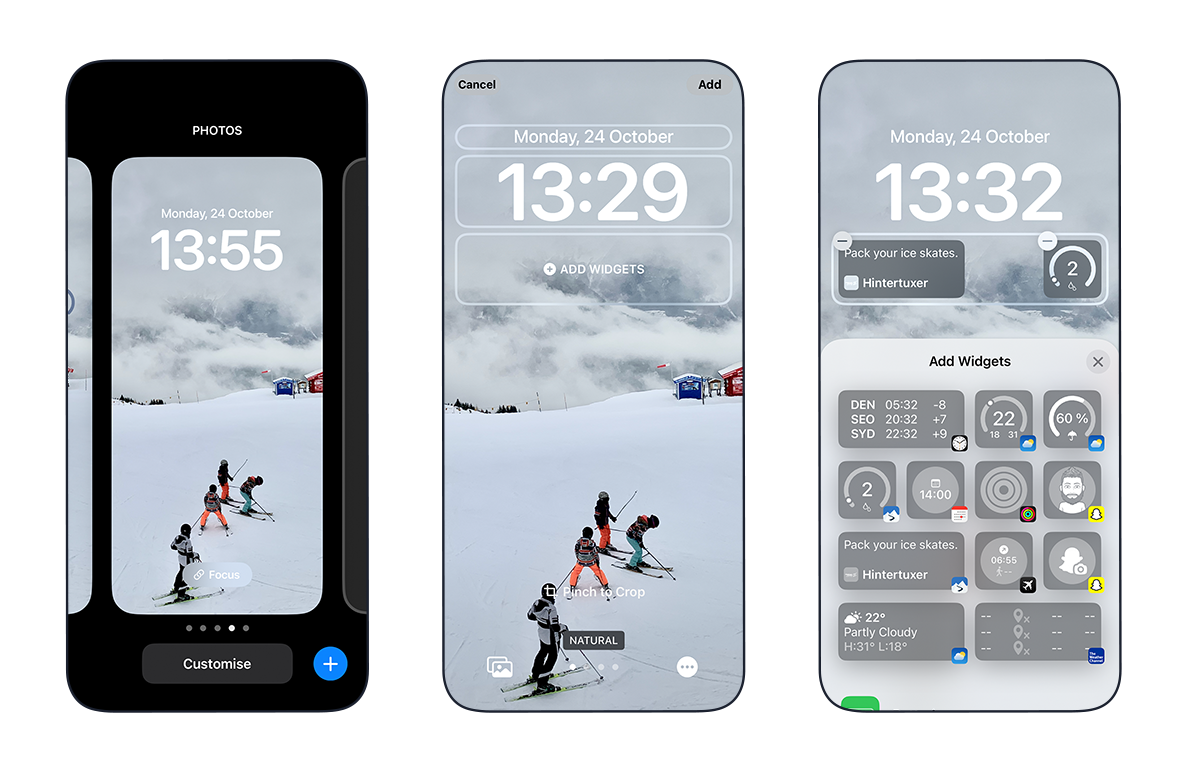 To add widgets to the Lock Screen, long press on your Lock Screen. Tap on Customise. Then, from the configuration screen tap on Add Widgets, scroll down, tap on Slopes and choose from My Stats, Resort Conditions and Resort Snow Forecast.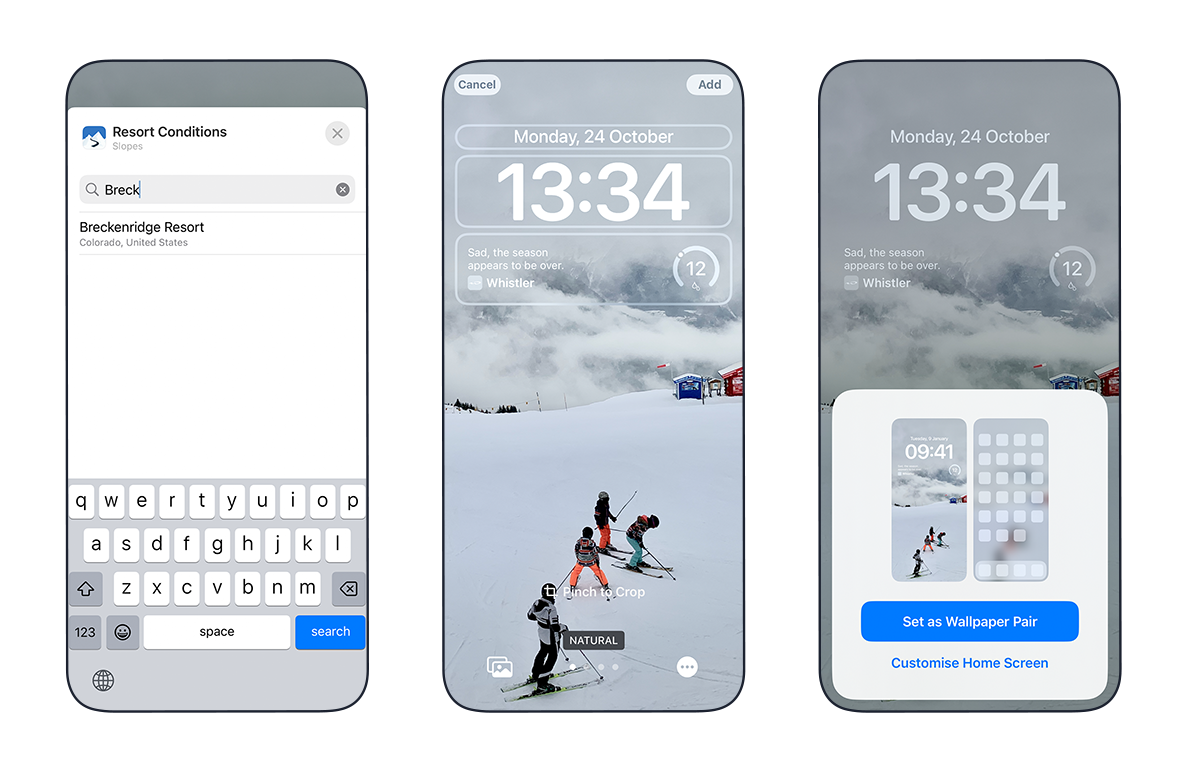 To set a resort for the resort widget, you'll then need to tap on each widget to bring up the resort list. Search for your resort, select it, then close the widget picker and tap on Add/Done in the top right hand corner of the screen.
You're now all set for the upcoming season!