Do you spend more time on the slopes than on cozy indoors during the season? Are you an aspiring photo pro? Does your Instagram look and feel like you're addicted to snow?
Join our Slopes Snow Shots Program
We want to capture the spirit of skiing, the rush, and "that feeling" on the snow. NOT in the extreme or freestyle, but the way most of us, Earthlings, experience it on and off the slopes.
We want to know what's it like to hit "fresh pow" at Whistler, ride across the mountains in Val d'Isère, catch the first chair of the morning at Breckenridge, go down on 50 feet of snow in Katsuyama, what sausages to order at Steilhang Hut in Arapahoe, then share it with the world.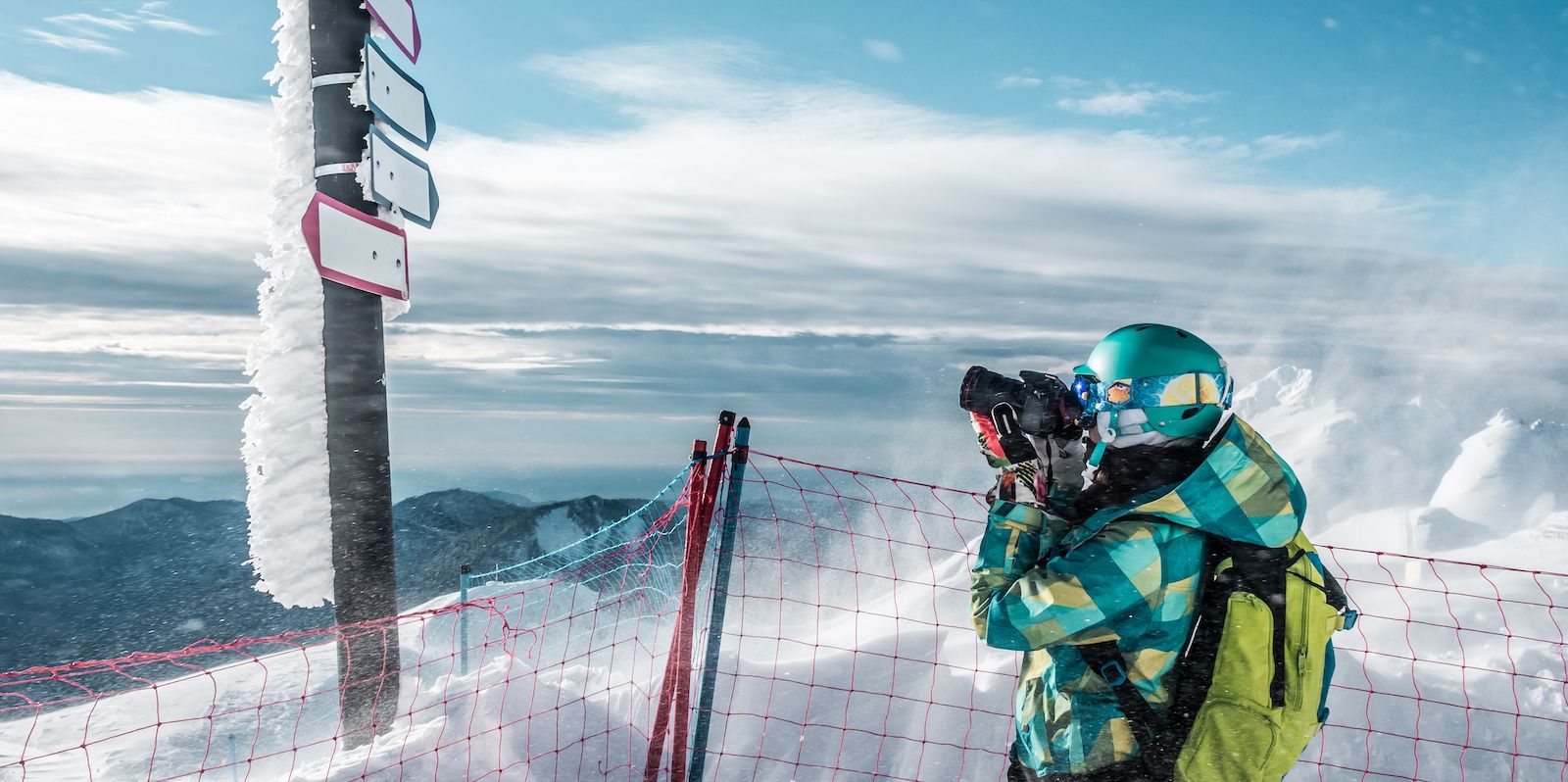 Is this an ambassadorship program? NOPE. We're not looking at how many followers we can get from you, but at the quality of the content you deliver from the slopes. You're going to be promoted to the entire Slopes community, and you're going to get full credits for it, not the other way around.
What do you get?
A full Season Pass of your choice. It can be Epic, Ikon, other collectives, or one ski area of your choice. Already got the pass for this season? We can talk about deducting your expense.
Unlimited Slopes Premium for one year for you and up to 5 friends.
Slopes gear - hoodie, T-shirt, stickers, pins, and other merchandise we have in store.
You'll be promoted and credited in front of the entire Slopes community counting up to a million riders, via blog, email, social media, and more.
What do we want in return?
Pro-level photos and videos that capture the spirit of your adventures this winter. Side note: we're past the age of DSLR, it doesn't matter the equipment, what matters is high-res and composition.
We will select the ones we use on our accounts, but you're free to use your content anytime, however you want. We don't get ownership for it, just the right to use and promote them.
Consistent frequency throughout the season - fresh quality content delivered weekly or something close to that. Yes, you pretty much need to be one of those people who live on the slopes, made their camp, or live nearby a ski resort. We will discuss and agree on an exact number of deliverables, then have a signed agreement in place.
How to join?
Apply here by filling out the form: https://forms.gle/QsqVjoQ4TVo3fkK38.
As this is a pilot program, there's a limited number of creators selected for the season 2021-2022.
The preliminary application deadline is November 30, 2021. Our program coordinator will follow up with everyone in the first week of December.
The application remains open throughout and off-season, in preparation for 2022-2023.