Here comes one of the most exciting releases for Slopes: Ski & Snowboard - the iOS version is now updated with the most powerful set of recording features on the market. Later edit - Feb 22, 2022: All these features are now available on Android 🙌. Update to the latest version on Google Play.
Find My Friends (🔥!)
The new Slopes supports live Location Sharing: so you'll never lose your friends on the mountain again. With the new recording screen, you can easily see where you are and how to find each other!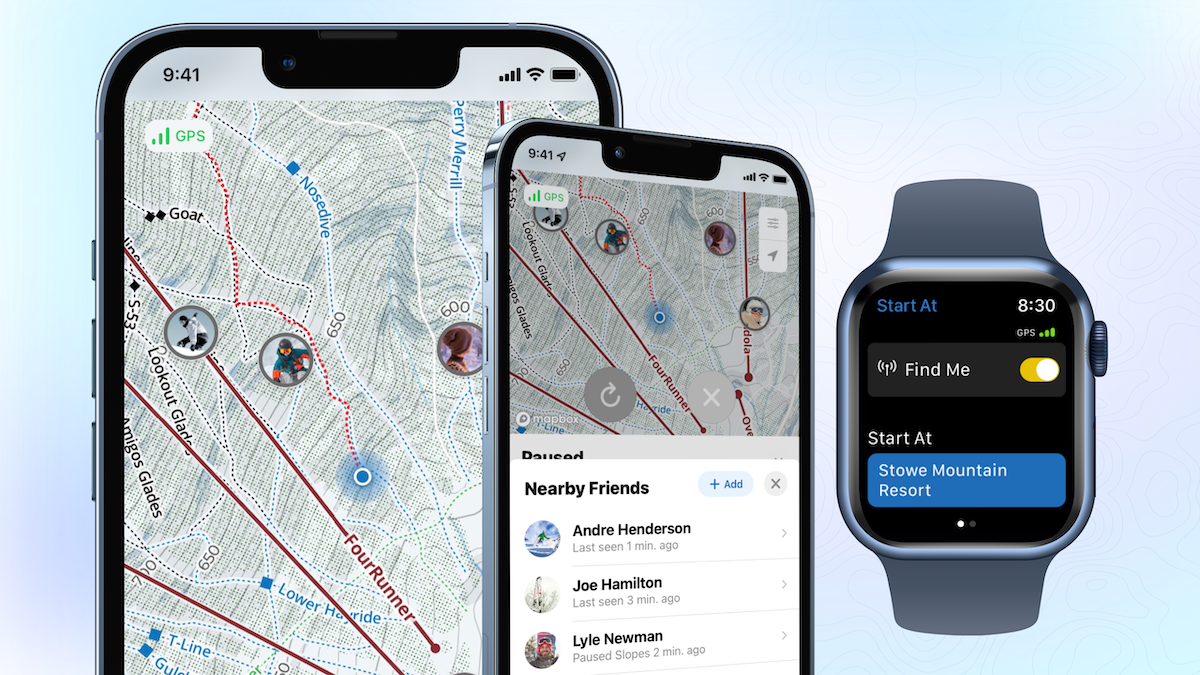 When you're recording you can enable the new "Find Me" option on your device. And once enabled, you can see your friends recording at that same resort (if they enabled it too), and they can see you.
Best of all, this feature it totally free. And as you'd expect from Slopes, it is built with privacy in mind. No one can see your location unless they are your friend in Slopes and also recording at the same resort (or backcountry within 2 miles). And you can turn it off at any time, to go incognito.
You can also send a private link to a web-based view of your location to anyone who isn't skiing with you that day. Great for loved ones staying in the condo whose quads demand a rest day.
Lastly to head off the FAQ: yes, it works cross-platform with all your Android friends.
Hope it goes without saying, but this does rely on the cell data to work, so poor reception can lead to outdated location for you and your friends. Just so you know, it's not us, it's 👉📶.
Interactive Digital Trail Maps
Wish you could have trail maps at hand, effortlessly, to see the trail names and their level as you check out your runs? We're mapping ski resorts, overlaying trail and lift info on the Premium winter maps: run names, difficulty, and more, all shown on the Slopes screen.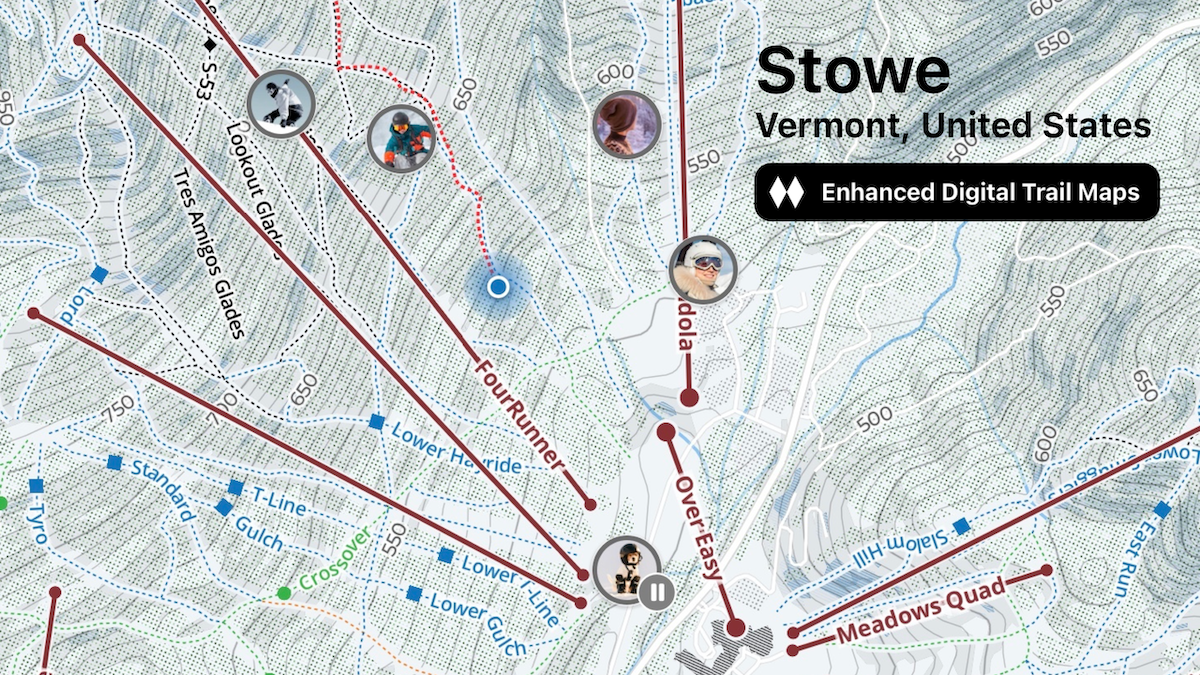 We're launching today with support for 20 top resorts in North America, while adding new resorts every week. They take quite a bit of time to map accurately, but we hope to hit ~100 by the end of the season.
Updated list of supported resorts: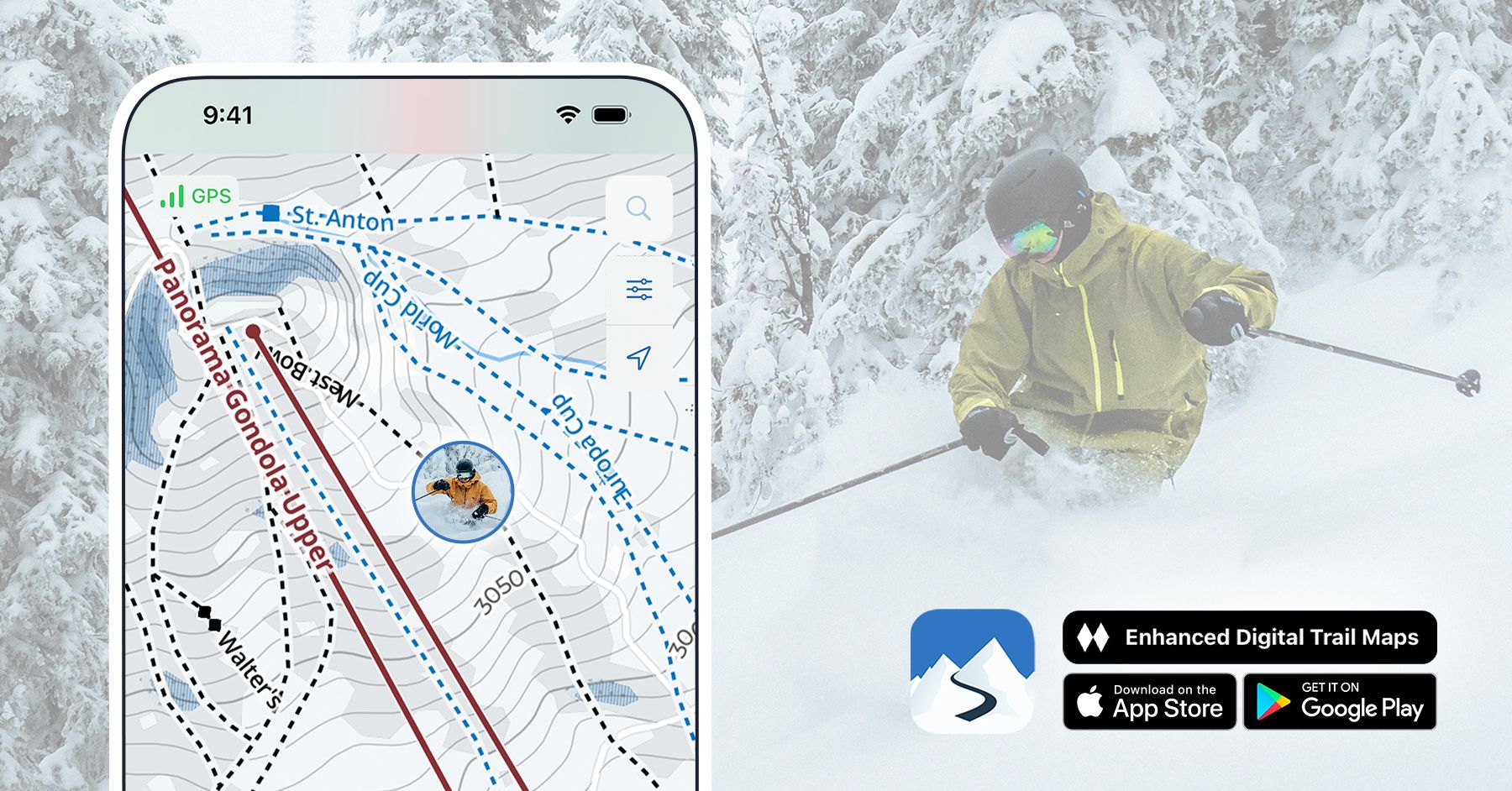 These new Premium maps aren't just for replays at the end of your day, though...
A brand new Recording Experience
Bringing it all together, the Recording Screen has been rewritten from the ground up, to focus on more than just your stats. The new recording screen puts info about the resort, like official trail maps, or ski patrol contact info, right there - one tap away. But the new full-screen live maps is where all the fun is at!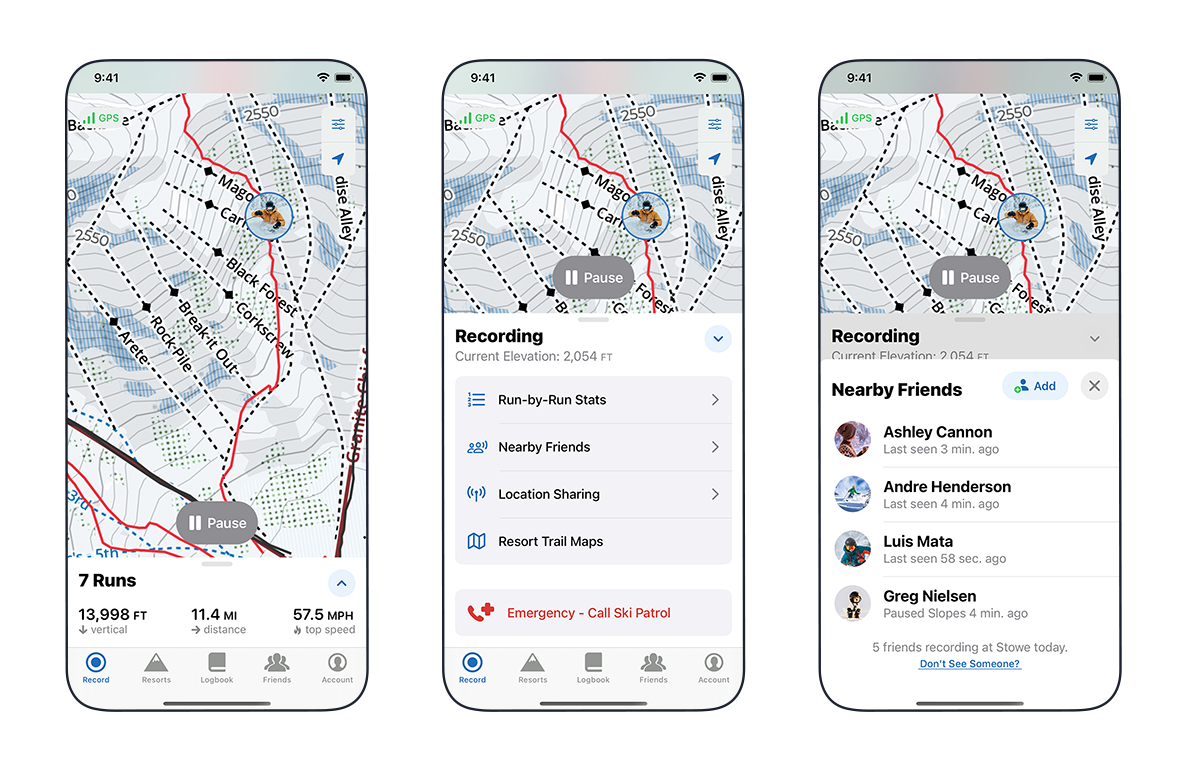 As mentioned earlier, the location sharing is all free for everyone. Free users will be seeing Apple/Google Maps, slightly enhanced with some Slopes data to show where the lifts are, here on the recording screen. Both free and paid users will see their friends' avatars on the maps throughout the day.
But Premium users get THE new digital trail maps, showing the trails, and a track of where they've been today in real-time (an often-requested feature).
iPhone + Watch: better together!
Do you record on your Watch, but wish you could see your stats on your phone during recording? Slopes now syncs Watch data back to your phone throughout the day.
This means you get all the benefits of the new iPhone recording screen regardless of which device you record with. You can open up your phone to check your stats in real-time, see where friends are, get the resort trail maps, and more.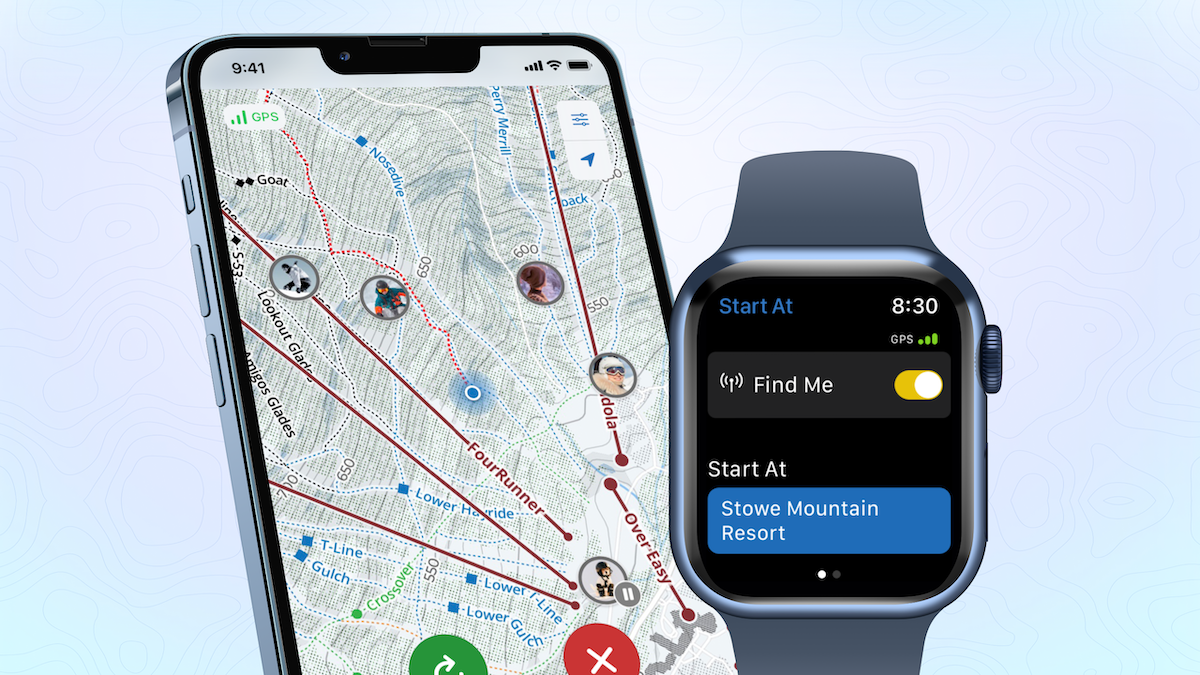 Getting this update ready over the last 5 weeks has been a bit of a whirlwind; I might have overworked just a smidge (ok, yeah, I didn't take days off since early November) but it was worth it!
It was really important I got this out for y'all, to be able to use it before the first major trips of the year next week. Check if your app version has been updated, and make sure you have the latest release!
Using the location sharing during testing already proved itself, as I was able to meet up with a friend by knowing what lift he was headed to, then timing things right. I really think you're going to love it, and it'll be super handy on your trips with family and friends.
That's it for this holiday update. Enjoy the start to your season!
— Curtis 🌨🤞