Resorts currently supported ▼: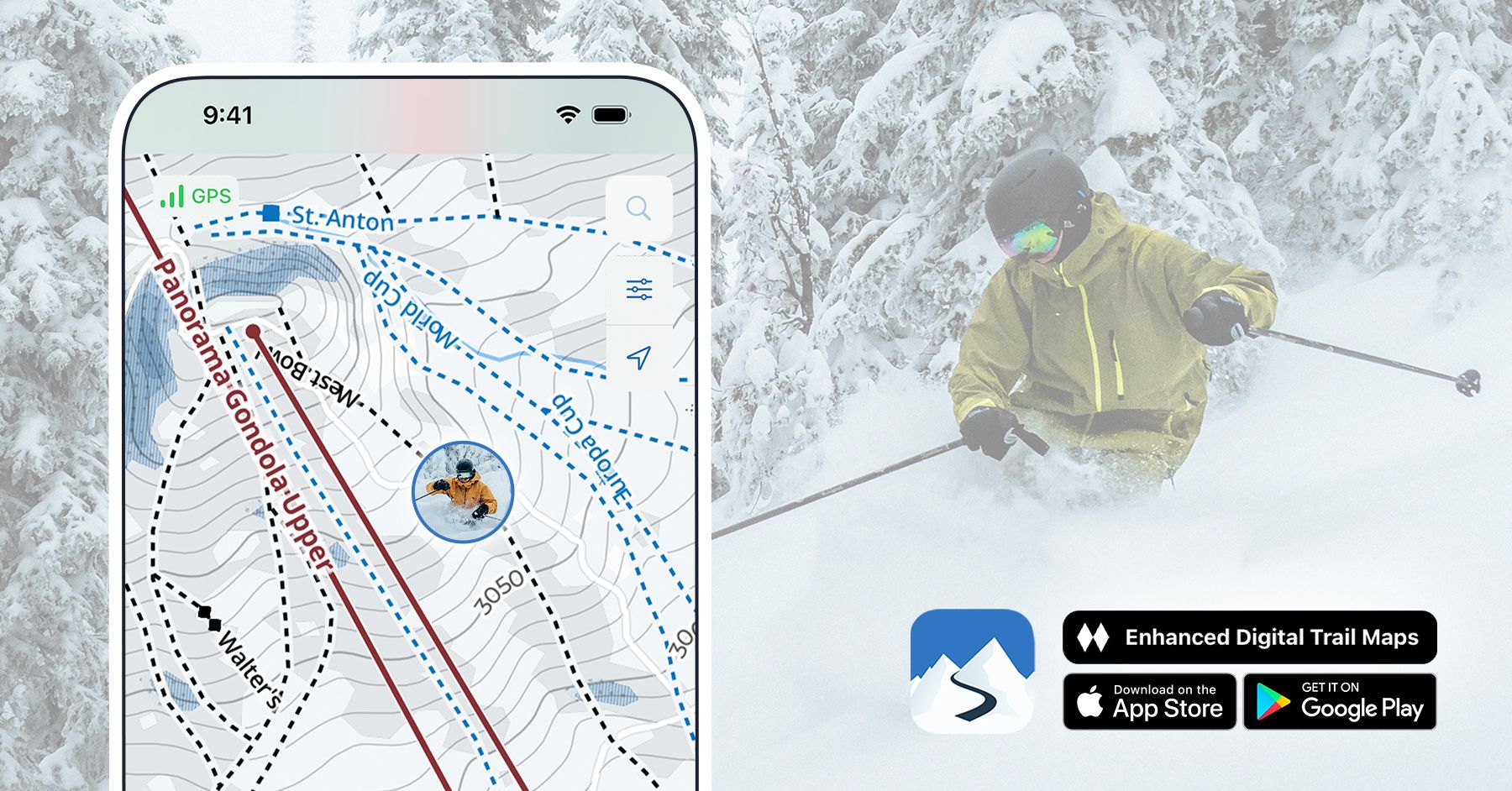 ---
Wish you could have resort maps at hand, effortlessly, to see the trail names and their level as you check out your runs? Slopes is overlaying trail and lift info on the Premium winter maps: run names, difficulty, and more, for the best recording experience on the mountain.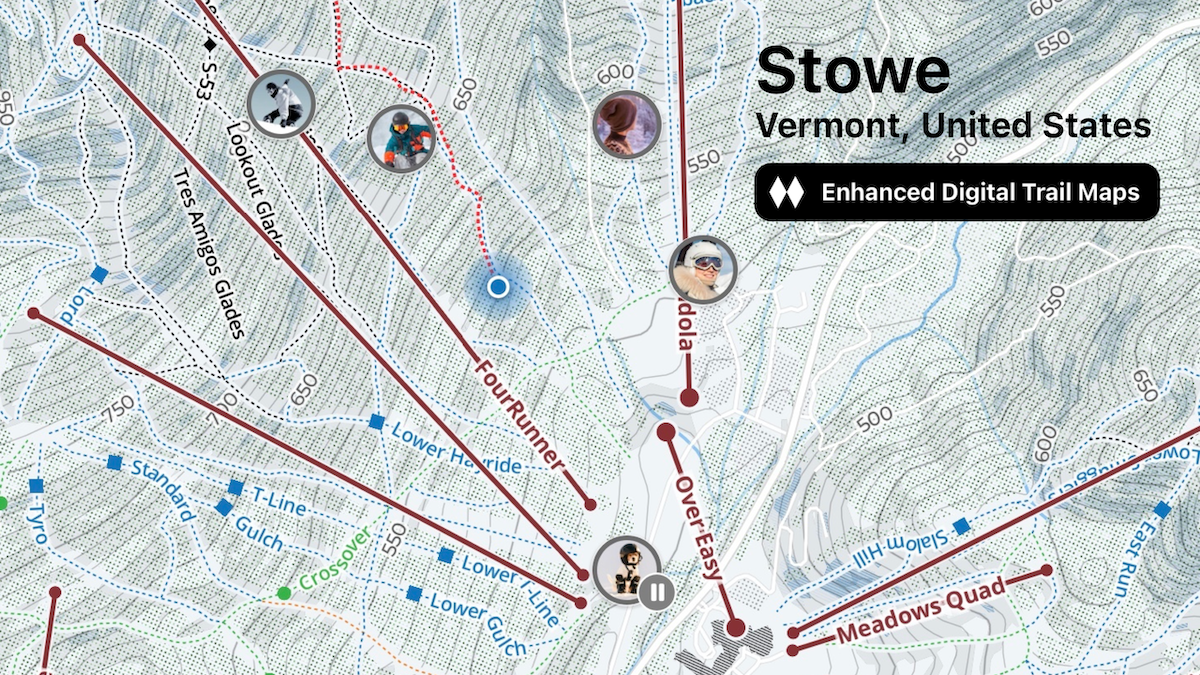 We've launched with support for top resorts in North America, while adding new resorts every week. They take quite a bit of time to map accurately, but we have a dedicated team in-house, and made significant progress.
There are over 50 ski areas covered for Season 21|22, and (teaser!!) we're working on a new shiny set of maps, for Europe, more US, and Japan.
These new Premium maps aren't just for replays, though...
An Enhanced Recording Experience
Premium users get to record live on the new digital trail maps, showing not just lifts, but the trails, and the track of where you've been in real-time.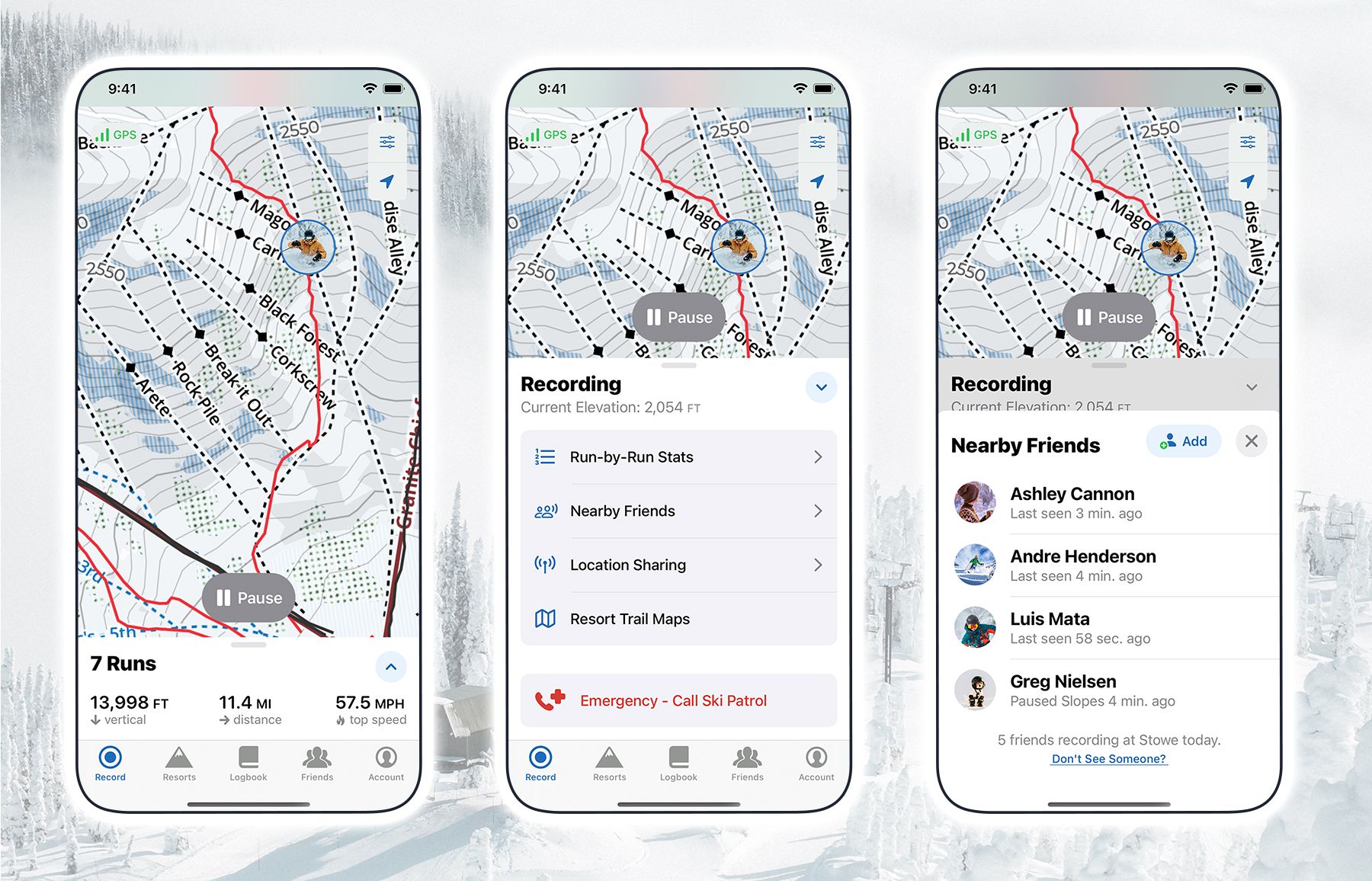 It's an enhanced premium recording experience, which will only get better.  We're not saying more right now, not spoiling it for next season ;).