Slopes Android is out of Beta! We've been working hard over the last month to address bugs y'all found, thank you so much for helping us nail down a great "1.0" for everyone to enjoy.
We weren't just fixing bugs though over the last month...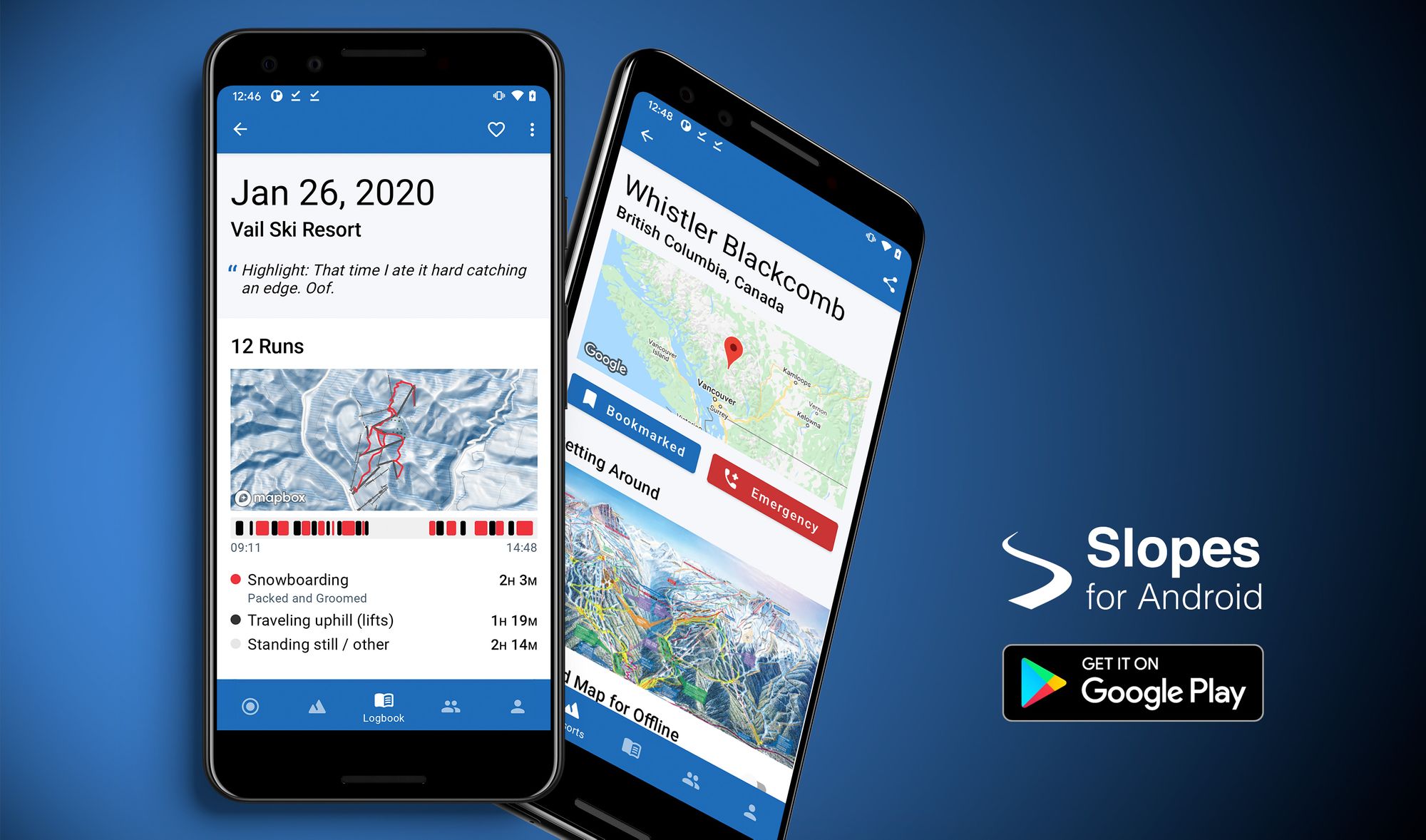 Say Hello to the New (for Android) Resorts Tab
You can now find trail maps and other resort information for thousands of resorts worldwide! There's also resort information like elevation and trail difficulty breakdown, and insights into what kind of stats you can expect to get in a day (like how much time you'll spend on lifts vs going downhill) based on other Slopes users.
Conditions Report and Forecast
When you save your day you've been able to tag what the conditions were like for you. It is great to track pow days, but now the other shoe is dropping. The resorts tab averages your condition report with other riders for that day, and surfaces it to help riders know what kind of conditions to expect at the resort.
On top of that, there is an AccuWeather 7-day forecast of snowfall for resorts. This gives you a complete picture of what things are like at the resort, and when you should head up to catch some great fresh powder.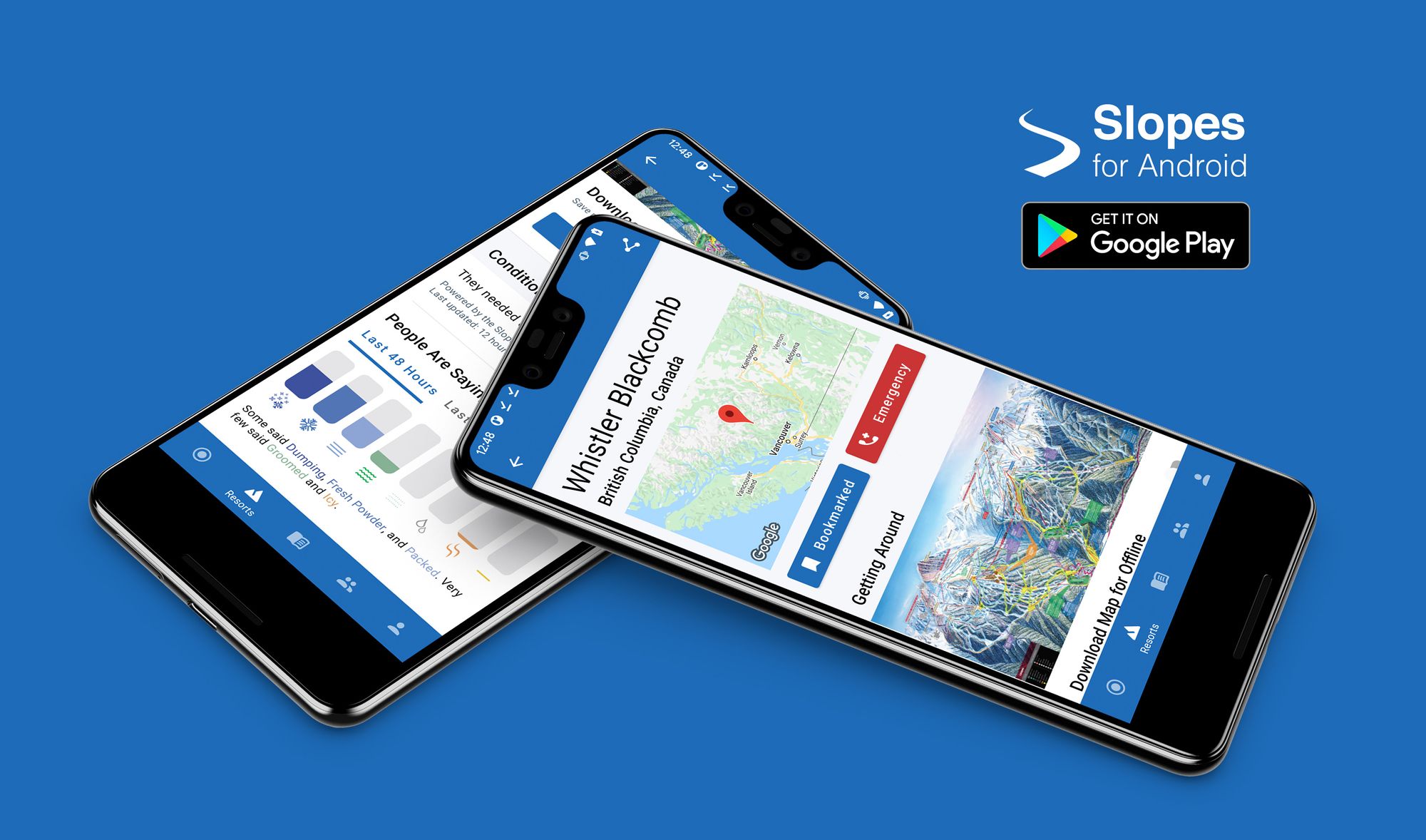 More to Come
This is just the start for Android. We've been working hard since 2019 to make this a reality, and I'm so excited to see it come together. There's still lots to do, iOS has a 7-year head start on Android, but I'm committed to making Slopes the best ski tracker on both iOS and Android.
So grab the update and get riding!
P.S.: If you have a moment, while you're there, could you leave a review in the Play Store? Android also has to catch up to the 25,000 reviews with a 4.8-star average on iOS lol.