Last season in December Slopes celebrated over 1 000 000 downloads. It was an amazing Christmas gift, for which we were extremely happy and grateful. Today Slopes is counting over 5 000 000 ski days recorded on the platform, on 61 countries, 333 regions, and 2842 resorts, all over the world.
Though Breckenridge, Vail, Keystone, Park City, or Whistler are topping the list in North America, and Val Thorens, Zermatt, or Tignes in the European Alps, Slopes is present in almost every snowy corner of the world. Like Tindastóll in Iceland, Zil in Kyrgyzstan, Elysian Gangchon in South Korea, Fox Peak Ski Field in New Zealand, Valle El Arpa in Chile, or Mzaar in Lebanon.
This is how the idea of the Slopes Snow Shots Program was born. Because we want to capture the spirit of skiing, the rush, and "that feeling" on the snow, the different ski adventures the world has to offer. NOT in the extreme or freestyle, but the way most of us, Earthlings, experience them on and off the slopes.
Snow Shots is about sharing with the Slopes community amazing ski stories from different places, that have been captured by our team of photo correspondents.
Say Hello to our new team of Photo Correspondents!
They will be the ones to indulge us this season with amazing shots, and tell us what we want to know: what's it like to hit "fresh pow" in the Kootenay Rockies, ride across the mountains in Chamonix or Val d'Isère (and maybe catch a glimpse of the finest off-piste glacier sites in the world, Vallee Blanche), ski 360 degrees from the top of the mountain in the winter paradise of Whitefish Montana, catch the Aerial Tram over "The Big One" Jackson Hole, going dawn patrol on a crystal clear morning, and more.
For the following weeks, until the end of the season, we're going to post regular updates from them here on the blog, on Instagram or Twitter, and tell stories of their escapes.
Meet Justin Kauffman
Justin has a thirst for adventure and leaps at every opportunity to travel and experience a little adrenaline. From climbing active volcanoes in Indonesia, to exploring the remote and rugged country of Lesotho, he finds tremendous joy in traveling and creating images that inspire people to see the world.
As an outdoor adventure and lifestyle photographer, Justin has built an exhilarating career around a lifelong hunt for challenges and adventures. He is an accomplished professional photographer and visual storyteller who grew up playing in the mountains.
You can sneek a peek at his work at justindkauffman.com, and you can find him on Instagram: @justindkauffman, Youtube, Twitter, and TikTok.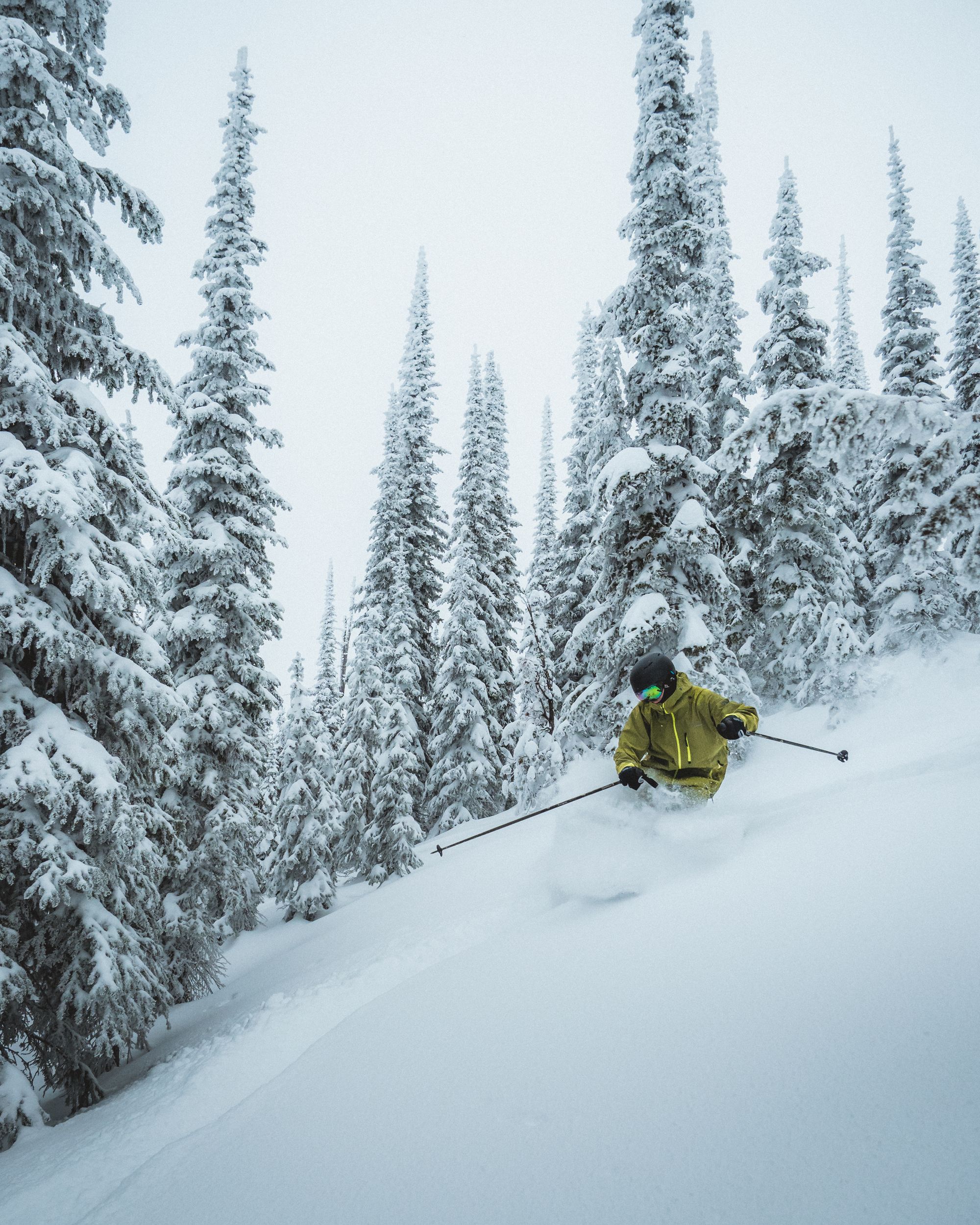 Meet Travis Kauffman
It could be the awe-inspiring destinations. It could be the rowdy adventures with a touch of adrenaline. It could be the polar plunges in the Arctic or the rugged backpacking trips through the jungle. It could be the roots of growing up in a small mountain town in Montana. For Travis, it's the hard work, drive, dedication, craftsmanship, attention to detail, and understanding that comes from a finance-degree-graduate turned adventure creative. It's the understanding that photography can inspire people to try new activities, travel to new places, or find new adventure.
Travis Kauffman is a photographer born and raised in Whitefish, Montana. He grew up with a large portion of his time spent hiking, biking, and skiing; constantly in the woods and mountains in search of adventure. His last few years have been spent chasing that same spirit of adventure and documenting it all along the way. Between the awe-inspiring destinations and the rowdy adventures, it really comes down to making the most out of every situation life presents. Travis is obsessed with the outdoors and can be found soaking up nature every chance he gets.
If you want to get inspired, check out traviskauffman.com. You can also find him on Instagram: @babytraven, Twitter, or TikTok.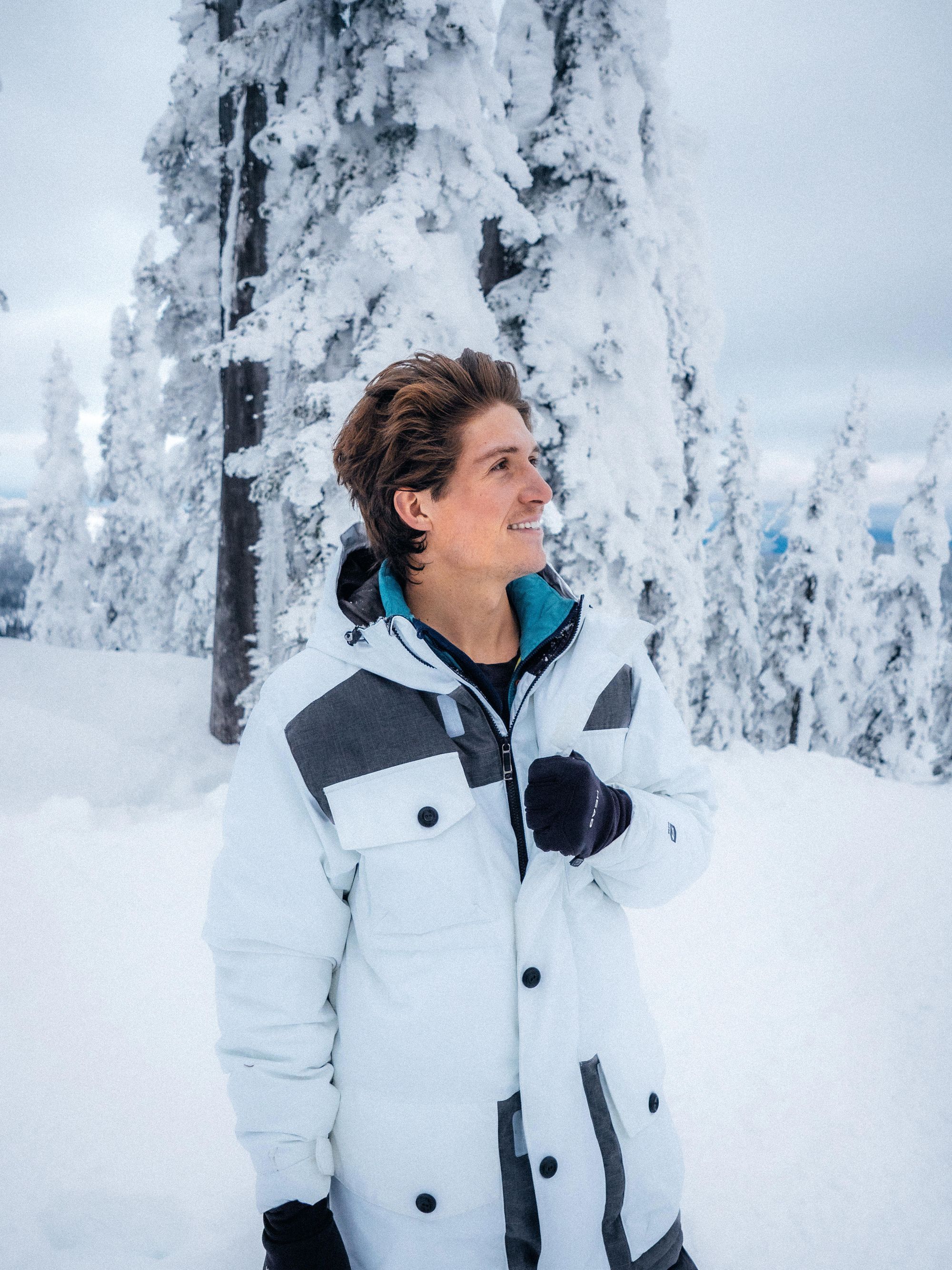 Meet Jay Britton
Backcountry shredder who used to film and guide crews to film spots, Jay is living in Nelson, British Columbia, and he's got a snowboard park in his back yard. Yup, you got this right 😲. But what does Jay say about himself?
I'm pretty simple and really just a guy who loves to snowboard and was a coach for some summer freestyle camps at one point and loves French toast 🤷‍♂️.
His home hills are Whitewater Winter Resort and Red Mountain, the best-kept secret in the Kootenay Rockies, boasting some of the most reliable dry powder conditions, and being relatively undiscovered by most U.S. skiers. He also shreds the backcountry all over BC, plus "some Rockies and BC resorts", for snowboarding competitions.
With Jay you can get a shot of adrenaline, snowboarding, motocross, lake life, and lakeskate, at @justjbritton on Instagram.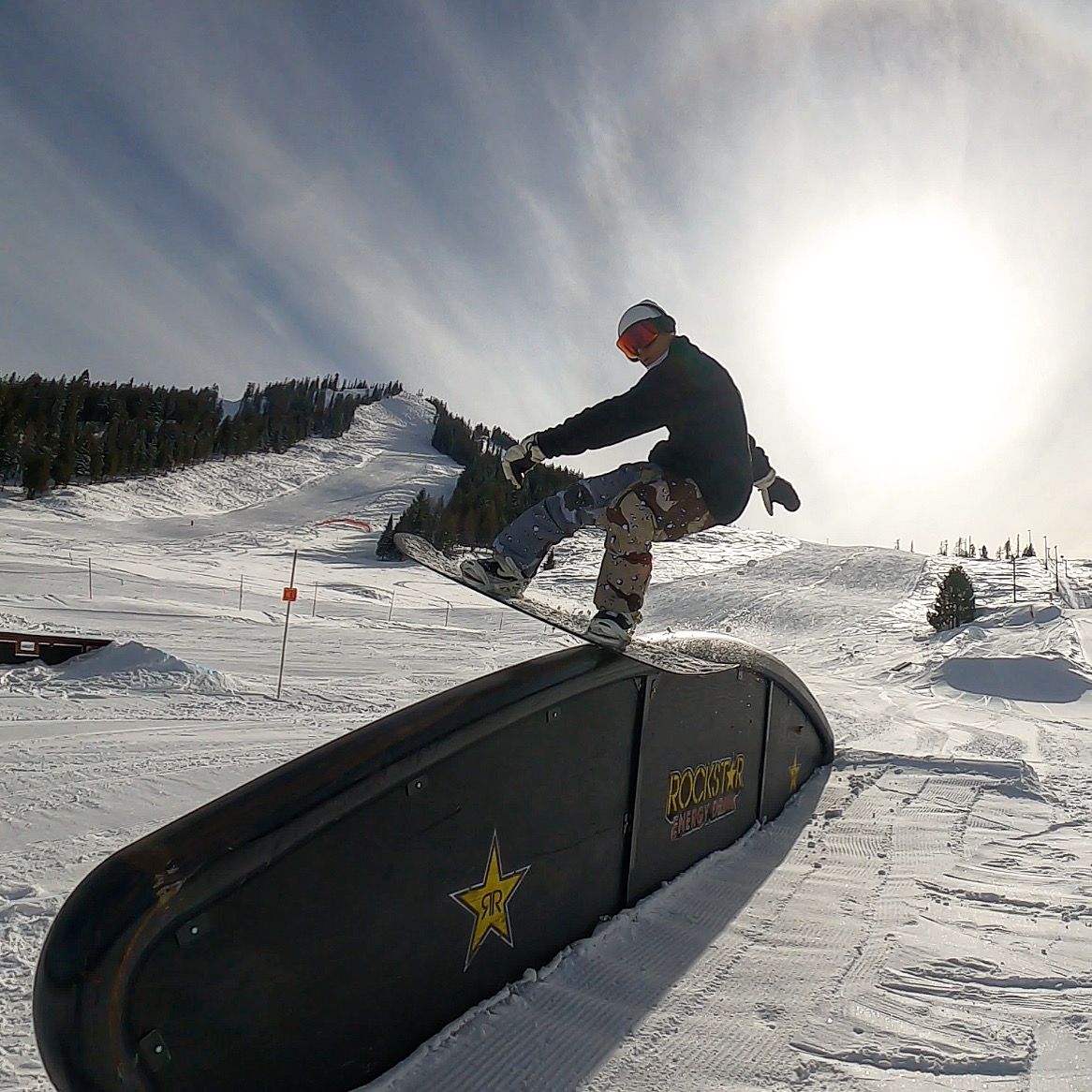 Meet Jade Hwa
Funemployed since 2020, Jade spent almost her entire time last season at Jackson Hole Mountain Resort, Grand Targhee, and Snow King, rediscovering her love for skiing after a 5 year hiatus. This coming season she'll be back at the 3 locals, plus Big Sky, and Yellowstone Club.
Born and raised in New Jersey, Jade's first time on skis was a college dorm trip to Heavenly (during a blizzard!).  
But I was hooked, and while living in NYC spent the next few years driving up to Hunter, Windham, and Vermont on winter weekends.  These days I spend my winters out West. While I have my favorite runs, I'm all about exploration all over the mountain.  Dramatic vistas, stunning views, and unspoilt nature catch my photographic eye.  But you'll also get doses of lodge life and a bit of slopeside style too.  Excited to share the year together!
For sunsets, selfies, and style, you'll find Jade on Instagram: @jadehwa.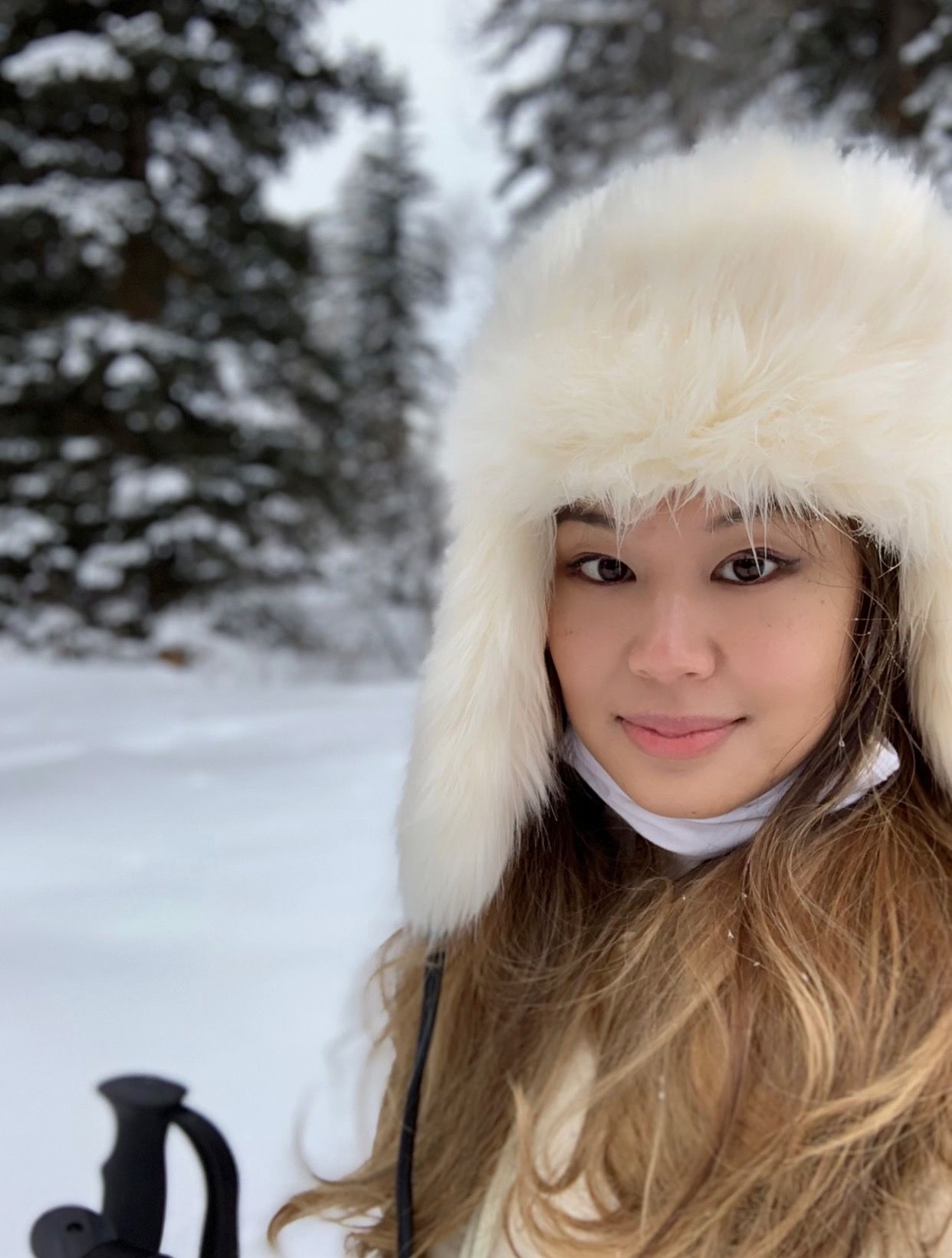 Meet Daniel Bellia
With 60-90 days in each season at Mt Bachelor and backcountry, Daniel is a big fan of tree riding and natural hits, and then getting out into the backcountry also for everything from big missions, to quick, pre-work dawn patrol.
Greetings fellow snow lovers! I'm a PNW native currently living and riding in the beautiful region around Bend, Oregon. When I'm not putting in my resort laps at Mt Bachelor, you can often find me touring throughout the Central Oregon backcountry.
From Crater Lake rim laps to dawn patrol on Tumalo Mtn, I'm excited to work with the team at Slopes to continue tracking runs, clocking top speeds and tallying up those season totals.
Daniel works in tech as a product designer and sometimes gets emotional over fonts at @danogramm on Instagram.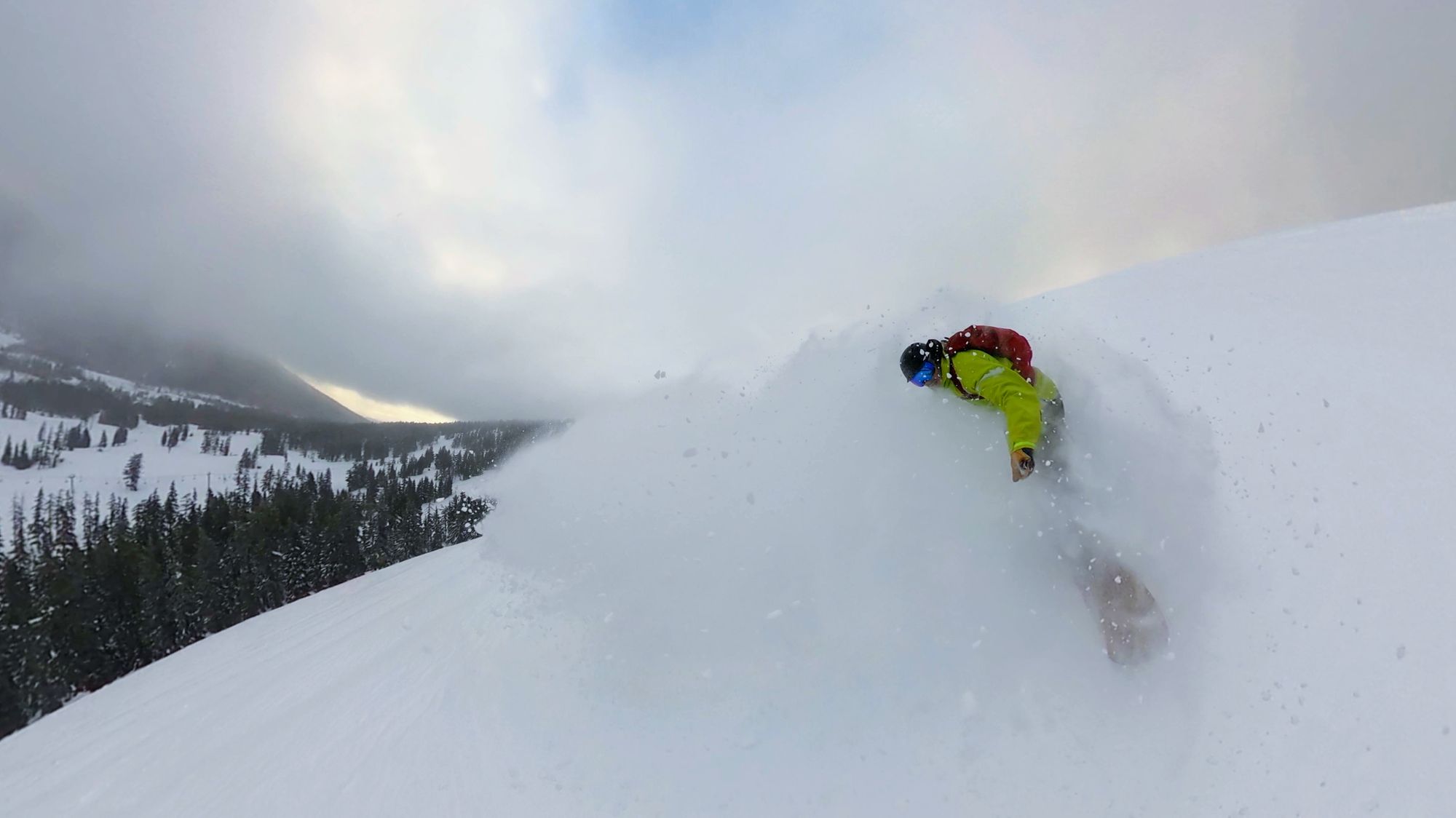 Meet Marc Angelillo
Marc is a seasoned semi-pro athlete and well-seasoned sales professional that has been in the ski & surf industry at many levels his whole life. It's been his dream and a journey of a lifetime, to be able to travel to rad and remote parts of the world, where work and play feels the same and has taken him.
He started out as an amateur athlete during college, then with the support of his sponsors, he transitioned into ski industry sales for a few decades and now it's full circle where it all began.
I love being on the frontline and back on snow a 100 plus days a season, coaching, teaching and being a full-time Sno-Pro now at Sugarbush Resort Vt. / Alterra Mtn. Co.
I'm also a dad, a brother, a friend, an athlete, a waterman, a snow-pro, a multi brand ambassador, an influencer, a past world traveler and a seasoned lifestyle sales rep all wrapped into one. I love what I do and Do what I love! I love sharing endless stoke with others every day too.
Spreading the stoke on Instagram: @nesurfnsales.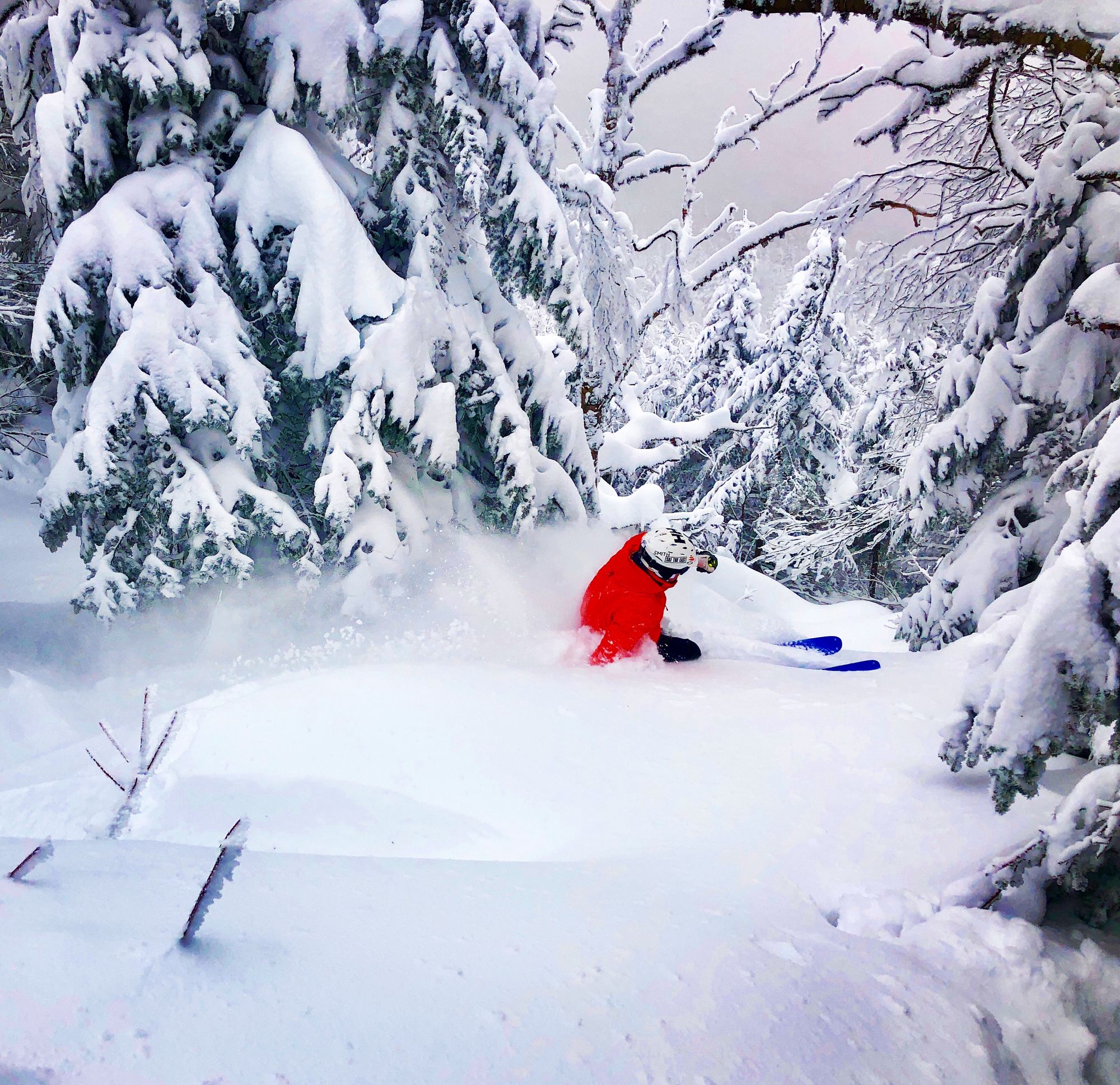 Meet Li Cui
Snow in Arizona? You betcha. Born in China, raised in West Virginia, and currently based out of Flagstaff, AZ at an elevation of 7,000+ ft., Li has spent the last four seasons skiing in the Southwest with an average of 80 days on the slopes each year. In a previous life, Li was the marketing manager for his local mountain of Arizona Snowbowl and also a ski instructor in Aspen. Above all, his passion is to inspire others and share his love of the sport.
I'm stoked to be a part of the Slopes team, and I couldn't be more excited to explore new mountains this winter. For me, the best part about skiing isn't just the feeling of flying on snow, it's also the experience of the outdoors and the connection to the specific location itself. I'm always looking for ways to rediscover that feeling and connection and convey it through the images that I create.
Explore the Southwest and beyond with Li on Instagram at @leaswey.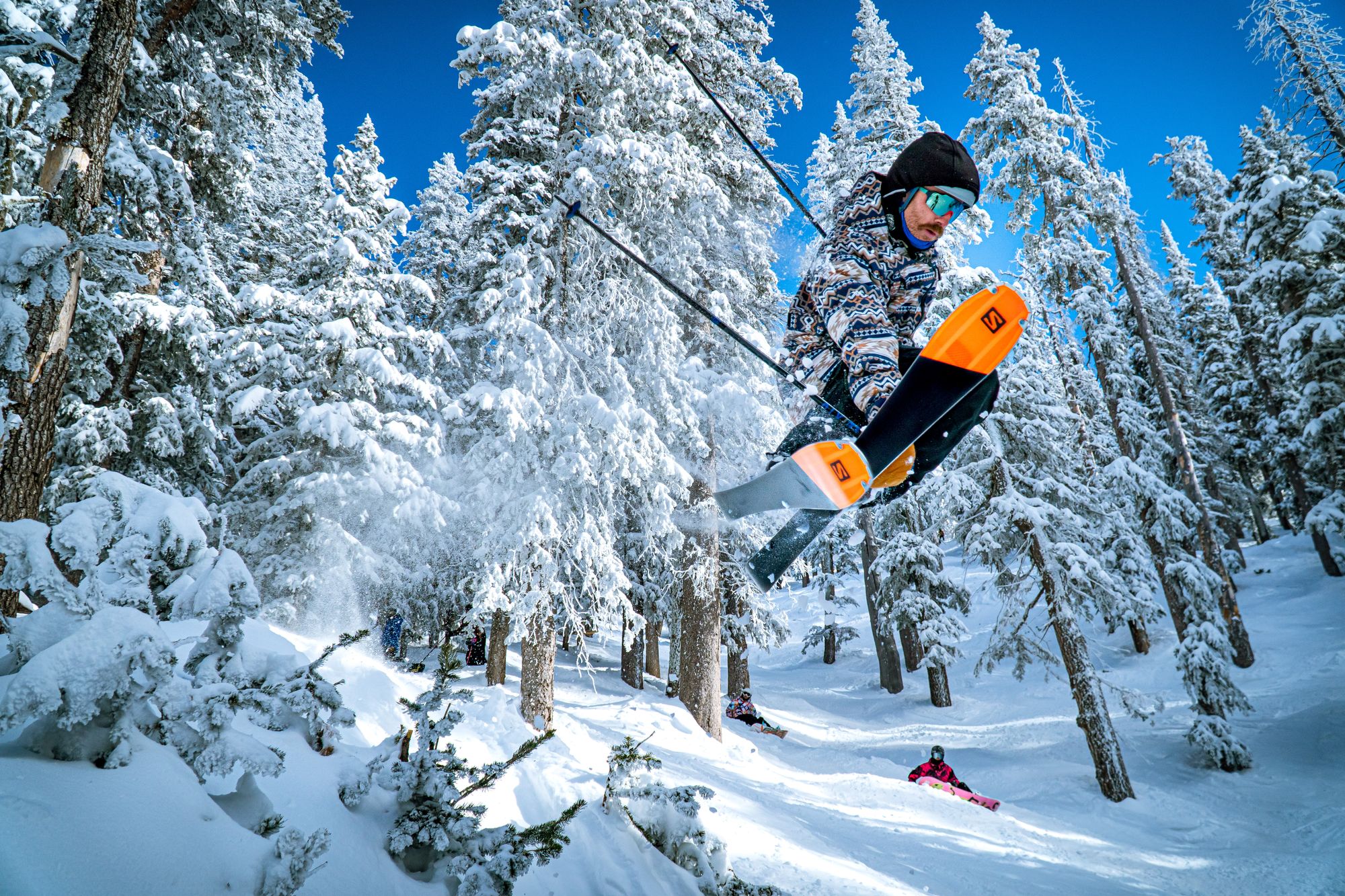 Meet Ela Novac
Ela lives in Stockholm, Sweden, and she's our correspondent from the European Alps. Her snowboarding portfolio marks down 9 countries (Switzerland, Austria, Italy, France, Sweden, Norway, US, Romania, Bulgaria), with more than 25 resorts visited across and beyond the Alps.
This season, while she is writing this post (*yup, it's me), she's with one eye at the Chamonix snow reports, and the other at the travel restrictions in Europe. With 5 feet of snow dumping in the western Alps, hopefully, we'll get to see her at the border of France, Switzerland, and Italy before Christmas, and in Val d'Isere after New Years Eve.
Ela is part of the core team at Slopes, doing what she loves most: product, growth, data analytics, and snowboarding.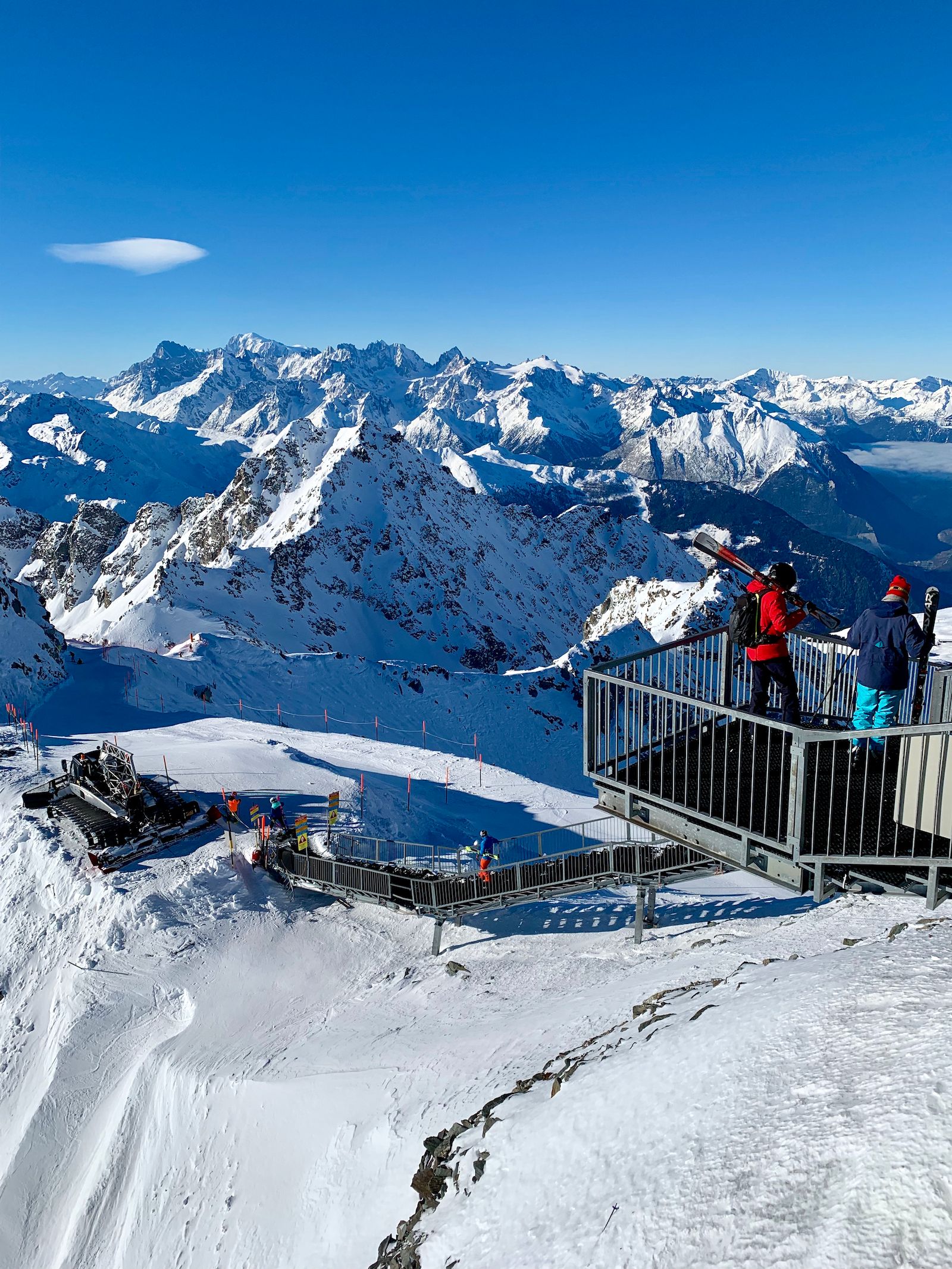 If you're curious how the season goes, you can follow our stories @slopesapp on Instagram, Twitter, and we'll send you email updates from time to time.
All that said, no worries, you will always find Curtis on the Slopes Insta account, posting some spoiler stories for the next features to come, announcing a location for "find the elusive Slopes guy" stealth pin, or doing what Curtis does :). You just have to follow the stories and highlights, and they will lead you straight to him.