All the best things take time, which is why for the last two months, I've been hard at work on one of our biggest updates yet. From sketching to designing to coding, it's been quite a journey, so I'm thrilled to be rolling this out.
See Where You've Been
This update was all about rewriting your history screens. Taking some of the oldest code in the app (from 2013!) I rebuilt it from the ground up to create something that's more engaging to the eye. Gone are the lists that used just tell you about your activities, and in their place are visualizations that show you a unique display of your adventures.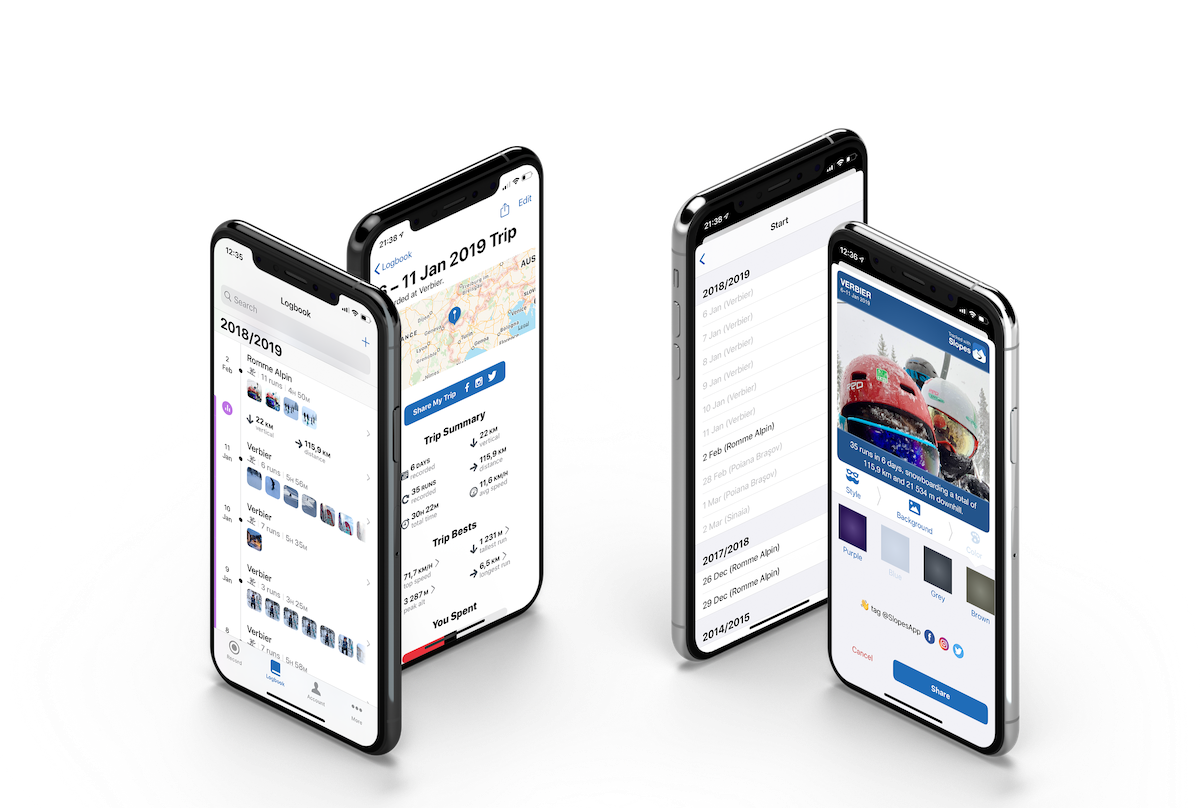 Let's Group Together
Another major feature I'm excited to introduce is something called Trips, which easily allows you to group your individual recordings. For example, if you're curious about your overall stats from a week at the resort, all you need to do is group together the recordings and the app will give you the full breakdown! It makes aggregating the stats of your runs fast and easy.
Capture the Moment
And the finishing touch of the update is one of our favorites: photo library integration! So any photos you take on the trail while recording your run will be automatically added to your timeline without having to take any extra steps. So you get to enjoy those special moments out on the slopes, while the app does the work of preserving the memories.
Slopes + ReddyYeti
One last item of business that I'm happy to announce is that Slopes is going to be sponsoring ReddyYeti, and a video series they are producing through a partnership with the Vermont Ski Association.The series will feature 9 episodes to be launched between now and April. Check out the first episode.
While I live in Philly, Vermont is a favorite place to spend my winters, so I'm stoked to be a part of this. I'm happy to sponsor this vlog series, and to see these guys shred the slopes and spread the word about the awesomeness of my what I consider to be my home mountains. Check out the first episode above, and watch the rest of the series here!