With the most wonderful time of the year (ski season, of course!) right around the corner, I'm excited to release a new update which leads Slopes into a newer, more social era. The mission from the start has been to capture your experiences as accurately as possible, while also making it fun, so what better way to do that than adding features for you and your friends to have fun together?
That being said, no one wants to deal with the drama or stress that often accompanies social media. Slopes's users' privacy has been, and always will be, our number one priority. Which means no public facing profiles. No random friend requests from strangers. No creepy DMs. This release is all about giving you the chance to compare your runs with the friends you chose.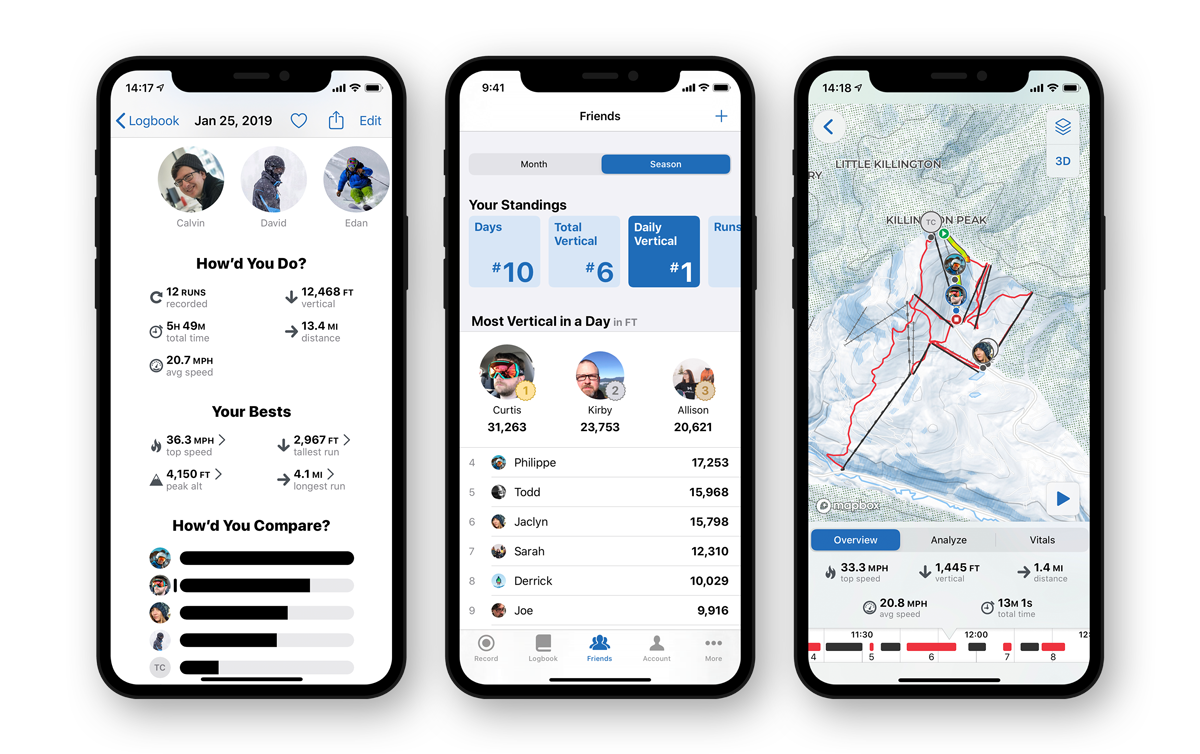 The New Friends Tab
Once you have added those friends, the new Friends tab features a private leaderboard so you can compare your stats and skills. There are eight different areas of stats to compete across, so you'll have plenty of opportunities to prove to your buddies how much more awesome you are than them at achieving that Most Daily Vertical status.
Tag, You're It!
If you have a day where you're shredding with friends, the best way to compare stats is to tag them. Luckily, once you and a friend are linked up, the app has a handy feature where it automatically tags them once your day is uploaded to the server. It also takes effect when you first friend someone.
Once you add each other, it only takes a few minutes before you're able to see each other's stats on those private leaderboards I mentioned. You can also compare one on one through the VS Share Card, which shows you and your friend's stats side by side!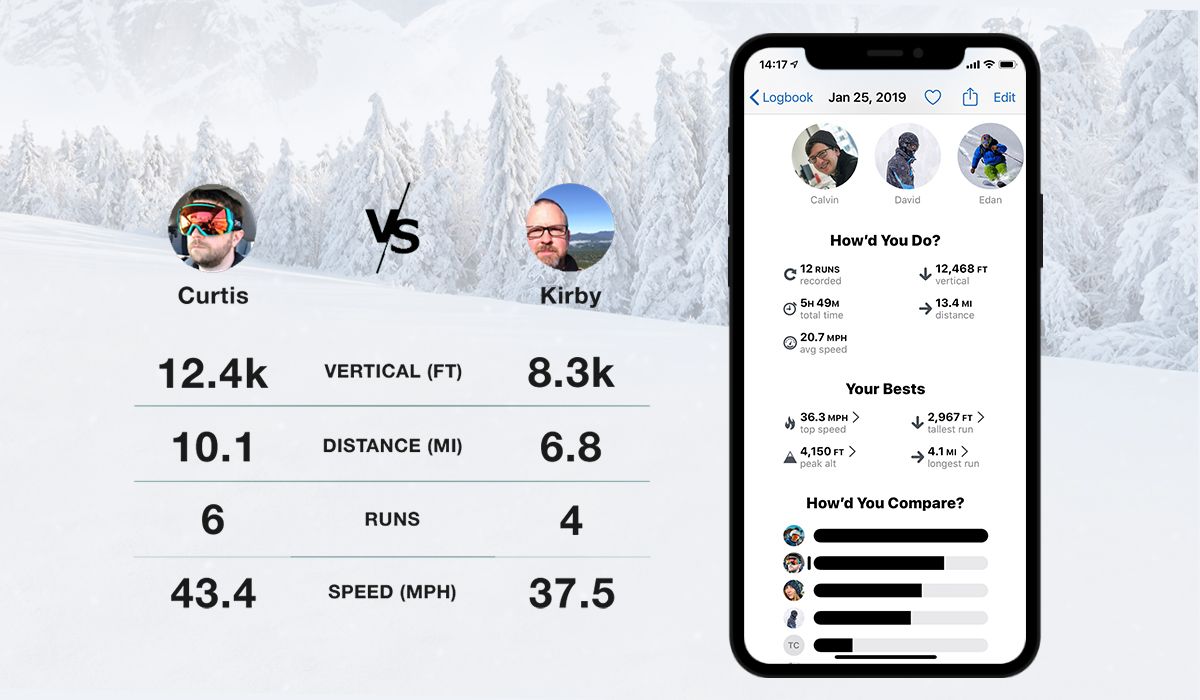 Friends + Slopes Premium
One last thing to note for Slopes Premium users is an awesome new feature that allows you to share a Day Pass with a friend! All you have to do is make sure you are signed up with either an Annual Pass or a Trip Pass, and you'll have the ability to gift up to 2 free Day Passes to a pal. That way if you bring someone special along to the mountain, they can get all the Premium features you love for the day! It's just one more way in which you can put the friend in "friendly competition".
🌨🤞- Curtis